December 2020
UK accountancy firms need to prioritise increased diversity in their top ranks, particularly at partner level, according to data released by the Financial Reporting Council.

The FRC's 'Key Facts and Trends in Accountancy Profession Report for 2019' reveals that just 6.7% of partner roles at the largest firms came from black, Asian and minority ethnic backgrounds (BAME). Just as worrying is the fact that no firm with under 200 employees reported that they had any BAME managers.

And while all the professional bodies have diversity policies or statements in place, of the 20 audit firms questioned 15% still do not have any such policies.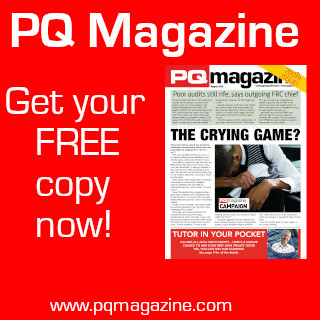 The FRC said there can be no valid reason for firms to not have a diversity policy, and urgent action is needed on this front.

FRC CEO Sir Jon Thompson said: "Firms have a responsibility to ensure they are leading by example on diversity and inclusion and that they have appropriate policies in place to address any shortcomings."

The report also found for the first time in five years that women now make up 50% of all students at the professional bodies, and 37% of members. But at the biggest firms women make up less than 20% of partner positions. There are, however, encouraging signs that change is happening, with women now making up 56% of manager roles at smaller firms.