January 2021
An ethical dilemma at work can cause real anguish for an inexperienced accountant. Bryony Clear Hill explains what you should do should you find yourself facing such a situation.
The modern workplace can be an ethical minefield. This column will help you tackle the thorny, but very real challenges that management accountants face in the workplace.

Written by the CIMA professional standards team and based on realistic situations, the following is a practical guide to using the CIMA Code of Ethics to guide good decision-making.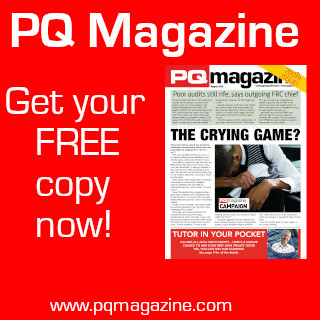 The scenario

You are working at a small business on a finance training scheme. You have been there for one year and have completed the Operational Level of the CIMA Professional Qualification.

You work in a team of three: you, your manager and a third-year graduate trainee.

Your team should have more people, but recent budget cuts led to losing two members of your team, and those who remain are under significant pressure to deliver work quickly.

Your line manager finds you in the office one afternoon and asks you to complete some complicated revenue calculations before you leave for the day. You don't feel confident doing this. It's a new type of work that you have briefly touched upon in your studies, but you have no practical experience. It will take hours, and the other members of the team will be going home very soon.

Ethical issues and guidance

CIMA's Code of Ethics (the Code) applies to students as well as members and should be used as a resource in helping you decide on the best course of action.

The fundamental principle of professional competence and due care (Section 113 of the Code) requires that members and students "attain and maintain professional knowledge and skill at the level required to ensure that a client or employing organisation receives competent professional service". In this scenario you are concerned that you do not have the professional knowledge to complete the task competently. It is vital that you are open and honest about this, rather than trying to complete work you are not qualified for, which will open up the business to risk and also mean you are in contravention of the Code.

The Code goes on in Section 260.6 A7 to highlight a number of threats to the professional competence and due care principle. The relevant threats to this situation include "insufficient time for properly performing or completing the relevant duties" and "insufficient experience, training or education". The Code suggests a number of ways to safeguard against these threats in Section 260.6 A8, which include performing additional research, obtaining assistance from someone with the necessary expertise, and consulting with superiors within the organisation.

You should highlight your concerns to your line manager, citing the CIMA Code of Ethics and your obligations as a CIMA student to follow this. You should express your concern that you have not completed this type of work before and therefore do not feel sufficiently qualified to complete the work alone. You should also highlight that you don't think this work is achievable in the suggested time frame, as the work will need to be rushed and this could increase the risk of mistakes being made.

You could suggest that you work on the calculations together with the more experienced third-year trainee when they come into the office the next day. This will mean that the work is overseen by someone with more experience, and you can use the opportunity to gain some experience, which might allow you to complete this work on your own in the future. If you frame it in a positive way and suggest a solution, it is likely to come across better to your line manager than if you simply focus on the reasons you cannot do what you have been asked. Highlight the fact that working with someone on this will both reduce the risk of errors being made and allow you to develop skills that will be helpful in the future for managing the workload across the team.

If your line manager isn't willing to listen to your concerns and insists you should complete the work, you should think about whether there is someone you could talk to. This could be a mentor or someone responsible for the trainee programme. They may be able to speak to your manager on your behalf to reiterate the points made about your lack of experience and offer some practical solutions to help get the work done whilst also supporting your development.

After you have dealt with this situation, you could ask to schedule some time with your line manager or another relevant person to discuss your training at the company to ensure that you are gaining the practical experience you need to complement the exams you are taking. Through being proactive in having these discussions, you may find that your line manager is open to ensuring your development continues even as the business is going through a difficult time.

• Bryony Clear Hill, Associate Manager – Ethics Awareness at the Association of International Certified Professional Accountants.

This article was first published in FM Magazine in February 2020.