May 2020
Steve Flatman explains why having – and observing – a code of ethics is important for finance professionals.
Here's a situation familiar to all of us. You have an exam bearing down on you but feel like you haven't done nearly as much work as you should have.
Have you ever been tempted to cheat, even if you didn't actually do it? You are not alone. As you move into the professional world and build your reputation, you are likely to face much more critical dilemmas than that.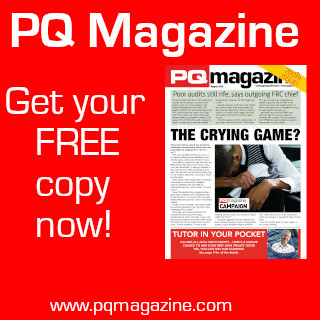 Along with your qualification, don't forget to take your ethical awareness with you into the world of work. These standards should be a constant throughout your career.

As an organisation, CIMA is passionately committed to upholding the highest levels of ethical behaviour. In October 2019, CIMA ran an ethics campaign to encourage members to test what they think they know about ethics and to introduce them to ethics questions in growing areas such as AI.
In addition, we updated our Code of Ethics in January 2020. The new CIMA Code is easier to understand and easier to use than previous versions. It also provides greater transparency for members about when CIMA will take action to enforce breaches. We offer an ethics helpline to members who may be facing difficult choices at work as well as plenty of online resources to guide you.

The foundations of ethical accounting practice — the fundamental principles of integrity, objectivity, professional competence and due care, confidentiality, and professional behaviour — are still the cornerstone of CIMA's Code of Ethics. The changes which came into effect, clarified and strengthened the Code. For example, there is a new explicit prohibition on
exercising discretion when preparing or presenting material with an intention to mislead or inappropriately influence contractual or regulatory outcomes. There is also new material to help professional accountants better understand what to consider in exercising professional judgement.

That said, let's not be coy: good ethics is good for business. Though it should not be the main reason that you behave ethically in your professional work, you will know from your training how much the reputation of a business contributes to its value. The 2018 Reputation Dividend report on this estimated that reputation accounts for around 38% of a business's market capitalisation. An ethical business means a stronger business, brings stability, and builds bonds of trust among the leadership team. It shows a commitment to investment in the long term.

If you want to know the repercussions when ethics wobble and reputations take a hit, just look at what happened to Volkswagen. In 2015 it was discovered that millions of their cars had so-called 'defeat devices' fitted. These could trick emissions testing equipment to help vehicles pass strict pollution tests. The value of VW shares dived by a third as a result. More importantly, the company had a fight on its hands to rebuild trust with its customers.

As this all shows, judgement about what is the right thing to do is an ongoing conversation. Not least because developments in technology mean we need to keep testing our moral compass.

Becoming known from the outset as an ethical finance professional will make these conversations routine and should be the goal of every one of us. In terms of value, that really is priceless.

• Stephen Flatman, Vice President, Examinations, Management Accounting, The Association of International Certified Professional Accountants