Graduates' waning interest in a career in accountancy has become a massive challenge for many firms, according to a new Intuit QuickBooks poll.
In the summer of last year the ICAEW reported that recruitment in the accountancy sector was hitting problems as the number of candidates for each vacancy fell dramatically – indicating a growing skills shortage. The ICAEW said then: "There are fears that this decline could be harming the sector's strength and stability, with reports of accounting firms being forced to turn away work due to lack of staff. Nearly half of UK accountancy firms admit to facing huge blows to their growth amid the skills shortages."
Research by Intuit QuickBooks says the problem could be getting worse and nearly half of accountants (44%) say their biggest challenge is the fact that fewer graduates want a career in the profession.
It all means that a whopping 92% of accountants have experienced hiring challenges in the past year.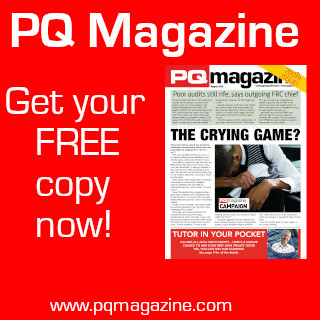 However, using technology to attract tomorrow's accountants could be the answer. Some 86% of respondents believe having financial technologies in place that allow more opportunities for engaging work can help attract younger talent – making this a key route to plugging the current skills gap.
The survey of over 2,000 accountants also found a third thought tech has a direct positive impact on retaining staff, and 30% say tech has resulted in happier and more engaged staff.
Intuit QuickBooks Vice President, Jolawn Victor (pictured) explained: "What is clear from the data is that budding accountants are looking for interesting, engaging work. Firms that invest in technology to automate routine tasks will free up their people to perform client-facing, value-add advisory. Those are the firms that will win the talent."
Peter Greene of PGR accountants revealed his firm has been experiencing hiring challenges for some time now and found it difficult to compete against larger accounting firms to attract newly qualified accountants in particular.
Greene said one way PGR differentiated itself was to offer qualified staff a four-day working week. To help attract the new generation of accountants the firm has also minimised the routine tasks that in the old days they would primarily have been responsible for, using digital tools to help save them hours of their time. It all means employees are more engaged and it has a double benefit of keeping clients happy too, stressed Greene.