ICAEW is here to support you throughout your ACA journey, and offer many benefits as you study. With a wealth of resources on offer for you to help develop technical competence and professional skills, the benefits will provide value whatever stage of your training.
Here we highlight some resources and support you can access as an ICAEW student.
CABA: Need help? Contact CABA – the charity that supports the wellbeing of chartered accountants. None of us know what the future holds, but as an ACA student, you and your family can rely on free lifelong support such as counselling and professional development courses from CABA.
Student Societies and ICAEW Student Council: The ACA isn't all work. While studying, you will receive automatic membership to your local ICAEW student society. Run for students, by students, they're a great way to connect with fellow students and attend social events.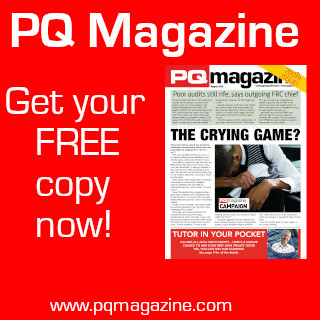 TOTUM PRO: If you like saving your pennies, purchase this discount card during your training. In partnership with NUS, ICAEW students are eligible for the TOTUM PRO Card. This new discount card and app gives you access to discounts on over 200 UK brands online and on the high street.
Student Rewards: ICAEW students can also access our member rewards programme. This is designed to save you both time and money on an array of products and services. Whether you're looking to rent a car for your holiday, a day out at Thorpe Park or a discount on your next work wear purchase with T.M. Lewin, our rewards programme has it all.
Xero: Gain cloud accounting expertise with courses and certificates from Xero, the software used by businesses around the world. As an ICAEW student, you can sign up and access this software for free.
Faculties: From tax to reporting, our faculties can boost your knowledge in areas that interest you. Access specialist areas that offer networking opportunities, influence and recognition within clearly defined areas of technical expertise. Finance in a Digital World: Check out the suite of online learning to support ICAEW students, develop awareness and build understanding of digital technologies and their impact on finance.
Communities: Diversity? Women in finance? Data analytics? Whatever your interests may be, our communities offer the most up-to-date information, insights, guidance and networking opportunities in a range of industry sectors and professional specialisms.
Exam resources: Access past exams, examiner feedback, sample exams, tutor and examiner written articles for each ACA module. Freely available to you as and when you need them.
Student community: Join the conversation by using the student community. We'll keep you current with industry-specific news, key dates and deadlines, and help you connect with other ACA students across the globe.
Take advantage of your exclusive benefits today. Find out about many more student benefits at icaew.com/studentbenefits
• Thanks to ICAEW for this article