If you are looking to start the new year by seeking a new role it's likely you already understand that social media can be both your friend and your enemy when it comes to landing that dream job.

From being headhunted on LinkedIn to finding out more about the company culture at your ideal employer, social media can enhance your job search and lead directly to employment. So take a moment to search your name on Google. What do you see in the search results?Your Facebook profile? A questionable photograph? An inappropriate Tweet? Whatever
you see is also visible to recruiters and hiring managers, so if there's anything offensive or
divisive associated with your digital footprint, it might be time to clean up your online profiles.

So here are some handy tips on how to manage your online profiles and make social media work for you in your job hunt.
Create a strong LinkedIn profile

A well-crafted LinkedIn profile is a valuable asset that allows employers to find out a bit more about you after viewing your initial application.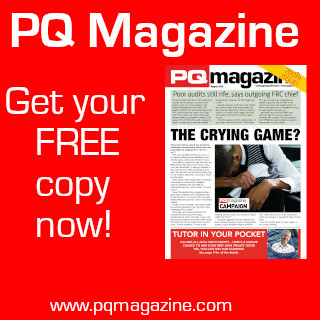 Essentially, your LinkedIn profile should act as an ever-evolving extension to your CV, where you can provide further insights into your career and education to date. To get the most out of your LinkedIn profile you should:
• Write a succinct, impactful headline such as: "PQ ACCA accountant with four years of experience in practice, looking for a first move into industry."
• Follow this with a more detailed summary that draws attention to your qualifications, skills and experience, as well as the type of jobs you're looking for.
• Follow the pages of companies and accountancy practices that you want to work for, as well as relevant professional bodies and publications, to stay up-to-date with the latest news and vacancies.
• Invite colleagues, friends, classmates, recruiters and influential individuals in finance and accountancy to connect with you, thereby developing your professional network.
• Join groups for accountants to get involved with professional discussions and find out about networking events. The GAAPweb group on LinkedIn is a great starting point.
• Write updates, share articles and comment on posts to become a trusted voice in the finance and accountancy community.
Give your personal profiles a good clean

It's a fact that your personal social media profiles are being viewed by potential employers and that what they see directly impacts your chances of a successful job application. So, before you start searching and applying for jobs you should consider the content that you're sharing and who you're sharing it with. What kind of conclusions could an employer draw about your character from looking at the content you create and share?

Make sure your profiles are set to private or remove anything that may paint you in a light that could damage your chances of landing an interview. Remember to check not just your own posts, but things that have been shared with you publicly and photos of you that others have published.
Create a personal brand
Your online profiles should present an organised and coherent personal brand that you can use to sell yourself to an employer as their ideal next
accountant hire.

In order to maintain consistency across your social profiles, use the same professional username and email address for all accounts – ideally using your own full name where possible – and a current photograph with your face clearly visible.

Consider also including links between each of your accounts, for example putting the URL for your LinkedIn profile into your Twitter bio.
Interact with potential employers

While social media platforms like Facebook, Twitter and Instagram are not intended primarily for jobseekers, you can still use these personal accounts for discovering opportunities and finding out more about what it's like to work for your favoured employers.

In addition to connecting with potential employers on LinkedIn, follow and 'like' their
accounts on Twitter, Facebook and wherever else they have a presence. These accounts are a goldmine of information for when you get invited to interview, providing you with fantastic insights into company culture and updates on their latest products and projects.

• Thanks to GAAPweb for this article