How have the lives and livelihoods of finance and accountancy professionals been impacted in the past year? Take part in GAAPweb's annual audience survey to have your say.
Filled with unexpected twists and turns, the past year has been more turbulent and tumultuous than any other in recent memory, with individuals and organisations around the world subject to a barrage of unique and largely negative effects.
GAAPweb – one of the UK's leading specialist finance and accountancy job boards and a trusted partner of the PQ Magazine – wants to learn and share with you more about how your profession changed in 2020.
How many finance professionals have been on furlough? What has been the impact on salaries and bonuses? How has the accountancy job market changed and adapted?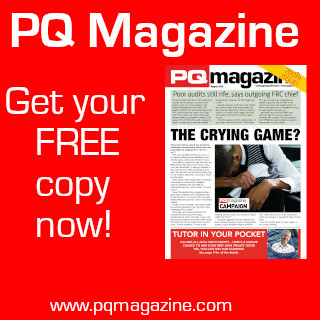 To help answer these questions and many more, we need Accountants, Finance Managers, Credit Controllers, Analysts, CFOs and other finance professionals of all levels and titles to disclose the details of their working lives and their experiences over the past year.
We also want to ask you about established trends and recurring themes that have been identified in previous GAAPweb audience surveys.
For example, our 2019 survey found that the overall gender pay gap within finance and accountancy had grown by 1% year-on-year to reach an appalling 26%.
However, we also noted that change may be on the horizon, with the gender pay gap for several senior leadership roles including Finance Manager, Financial Controller and Finance Director shrinking annually.
Your response to our audience survey will help determine whether the events of 2020 reversed, accelerated or had no impact on such trends, while also allowing us to identify changes impacting finance and accountancy professionals.
Fill out our survey today to find out how your profession changed in 2020.