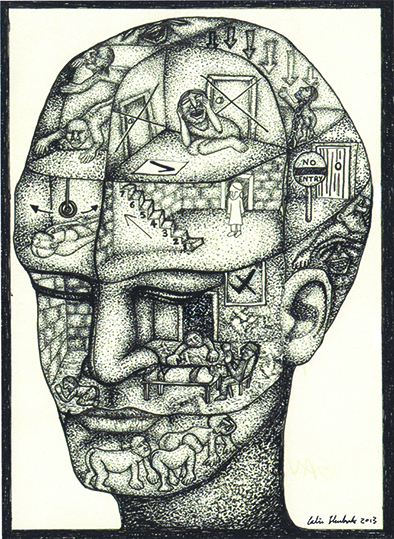 We know that one in four people in the UK will experience a mental health problem each year. The charity Mind says in England one in six report experiencing a common mental health problem (such as anxiety and depression) in any given week.
However, while the overall number of people with mental health problems has not changed significantly in recent years, worries about things like money, jobs and exams can make it harder for people to cope.
Mind explains that people's ability to cope with mental health problems is diminishing, as the number of people who self-harm or have suicidal thoughts is increasing. This got PQ magazine thinking. We wanted know if the professional accountancy bodies and tutors were doing enough to support students who might be struggling with balancing their studies, exams, work and life in general. Should they have a duty of care for you?
Bodies need to do more

The results of our ground-breaking survey showed over two-thirds of respondents (68%) believe their accountancy body should be doing more to safeguard students' wellbeing. While some 17% were 'unsure' about the role the bodies should be taking, just 15% said they were doing enough [Editor – which is not a lot].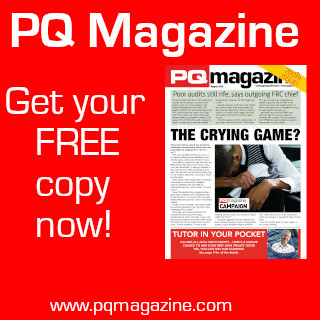 A big worry for the bodies should be the fact that over half of the PQs who took our survey (52%) said they would worry about contacting their professional body about their mental health issues. Another 24% were not sure how they would react if they had to contact them. And 75% wouldn't know who or where to contact if they did have a problem – which seems a real shame, and needs to addressed immediately.
One respondent said: "At times you feel the people behind these professional bodies are really not human. They simply treat us like robots." Another PQ said: "Professional bodies need to step up to support students and safeguard their mental health." And another said: "It does feel like these accountancy bodies don't fully appreciate the impact of doing these exams really has on your life." Here's their personal story: "I work five days a week as an accountant, which is stressful enough on its own. I attend classes in the evenings so I can spend Saturday revising and Sunday doing chores and trying to catch up with family and friends.
It leaves almost no time for me and often I have to go months not seeing close family. I've had to give up any fitness regimes because there is just no time. I have had to put off having a family for a few years because I can't imagine how I would fit in looking after children while studying. So, my life has been on hold while I know my body clock is ticking in the background.
This may seem like a small sacrifice; however, it does lead to resentment towards the qualification you are studying so hard for. As a result I've cried many times from sheer frustration. It begins to feel like all you do is sleep, work and study as there's no time for anything else. I have also lost a lot of friendships. The exams are not the sole reason for the stress, it's trying to juggle everything else in life alongside it and it really does get you down."
Where's the help from providers?

We were also a little shocked by the number of PQs who said their college/tuition provider did not offer good mental health wellbeing support. Just over 15% of you said it was good; the rest said a straight 'no' (47%) or were unsure (38%).
Employers aren't helping, either. Some 61% of respondents said their employer does not understand the pressure they are under while studying for accountancy exams. Colleagues also seem mainly unsympathetic (60%) about the pressures faced by PQs trying to balance study and work commitments.
As one PQ said: "Non accounting staff find it difficult to understand my exam struggles, they think [they are] just ordinary exams." Another told us: "I'm not usually stressed about the exams. However, it would be very useful if my employer understood under how much pressure I am [under] trying to juggle between job, personal life and studies."
Well, sorry to say, it appears from our survey that the accountancy bodies, tuition providers, and employers are all seemingly struggling to provide the support today's accountancy students are looking for.
You seem stressed

So what about the actual process of qualifying? Today's PQ accountant admitted it was tough getting the right work, life and exam balance. A whopping 83% said they found it hard.
We also discovered well over half of you (56%) said that the exam process had left you in tears (see our August front cover).
The stress of it all meant that 88% of PQs said they have real difficulty thinking clearly in the revision phase ('yes' or 'sometimes'). A massive 93% said they feel anxious about the accountancy exams. In itself this isn't necessarily a problem. But when you add in the fact 78% of PQs feel isolated and another 80% have problems relaxing during the exam phase then you can see the problem of creating a safe, wellbeing environment mounting.
We also asked PQs if they had ever lied about their accountancy results, and 78% said 'of course not'. But that left one in five who have! PQs were questioned about their use of 'study drugs' to help performance in exams. Just one in 10 admit to using these – still, that's 10%.
One respondent explained: "I don't take study drugs to improve my concentration. However, I do rely on legal herbal supplements, etc, to help aid sleep and anxiety (calms and rescue remedy)." Another asked: "Are there any side effects if I am taking a lot of coffee in my preparation for exams?"
The way forward

There is little doubt that the need for resilience and being able to cope with stress are now key to passing your accountancy exams. But, as one PQ put it: "It is difficult to know what is an acceptable level of stress, as I have got closer to finishing my exams, my anxiety levels are through the roof. I had to take anti-anxiety medication to attend my last two papers because I wasn't sleeping."

Another pointed out: "The stress levels of working in accountancy practice full-time and studying on top of that is very high. Everyday I live [with] anxiety and have trouble concentrating and sleeping at night to the point where I no longer find enjoyment in life."
Both would probably agree with this student, who said: "I think mental health is a very big issue and the constant pressure caused by exams, accountancy bodies and employers does not help, either. I hope the bodies change their behaviour and look at supporting PQs more."
One thoughtful respondent suggested all accountancy bodies should have a student support number available 24/7, where PQs can turn to for advice and support, or just get the stress of their chest. He felt tuition providers should also offer support via a dedicated email address, or other ways, for students who are struggling with mental health issues. These tuition providers also need to communicate more frequently with tips and ideas on ways to improve mental wellbeing. It can be as easy as saying: "Have a night off".
In truth we were shocked by how stressed and unsupported many PQs felt. We believe it is now time for the professional bodies and private tutors to step up to the plate and take this challenge head on. This problem isn't going away any day soon…
Useful links:

• https://www.mind.org.uk/
• https://www.caba.org.uk/
• https://www.samaritans.org/