March 2023
Sarah Boby explains the differences between university and professional exams, and outlines what you need to do to pass the latter.

I have a first class degree in economics, so when it came to studying for the discursive papers for my CIMA exams I was pretty confident that I could write well.

I did a practice question as part of a revision course and asked my tutor to review it for me. I had approached it just like a university essay; a detailed introduction covering a full description of the theoretical model, along with a brief comparison with other models to provide an allround demonstration of my subject knowledge – I was pretty pleased with it. It was returned to me with huge chunks of writing crossed out, marked up with 'irrelevant' and 'waffle'.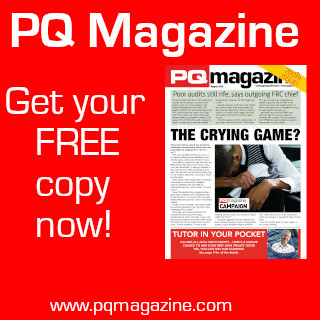 I was angry and shocked – how could this be so wrong when this way of writing had got me a really good degree? The discussion that followed highlighted some key differences between academic writing and that required for professional exam success: "Use the theory as glasses to view the problem with" was the advice I was given – words which stuck in my mind ever since. Along with the seemingly obvious "answer the question you have been asked, not the one you wanted to be asked".

So, what is it that makes professional exams so different from university assessments?

Time pressure

Professional exams are frequently very time-pressured; it's not just about what you know but assess if you can assimilate that knowledge and structure a clear response in a limited period of time.

One of the most common reasons for a marginal fail in professional exams is poor time-management; running out of time before the paper has been completed. It is essential that you stick to the exam time allocation for every question on the paper, and do not waste precious time writing things that are not specifically going to earn you marks (in other words, cut the waffle!).

Application

Many university exams are based around theoretical concepts that you are expected to be able to describe, compare and evaluate.

Professional exams are focused on the practical application of your knowledge to a given business scenario. This application is easier to do if you are working in an accounting or finance type role, as you will have been able to see how the theories you learn in your studies actually appear in the workplace.

Precise requirements

University assessments are often written with loose and open requirements. This can mean that you may have not become familiar with the exact meaning of verbs used in questions. Professional exam syllabi and requirements use very precise verbs with specific meanings, and these can make a huge difference to what you need to do.

For example, a question that requires you to 'evaluate' a technique requires coverage of the advantages and disadvantages of the technique, whereas one requiring you to 'explain' is merely looking for a description of how it works. You need to be answering exactly the question that has been asked of you or there will be no way you can get good marks!

Predictability

There can be more predictability of exam questions at university – you are often guided to look at seminars or past papers, and similar questions will appear in the exams. This doesn't happen in professional exams as they are not written by the people teaching you, or writing your study texts. Although you may see questions of a similar style in past papers you will definitely not find a question repeated in a subsequent exam.

Pass mark

And don't forget the numerical aspect; you need 50% to pass a professional exam, unlike most university undergraduate modules where 40% is the pass mark. That 10% can make all the difference in your weaker subjects!

What can be done to aid the transition from university to professional exams?

• Answer exactly the question that has been asked of you – if it's not asked for in the requirements, then don't include it in your answer.

• Practice past exam questions to the exam time allocation and get used to the time-pressure.

• Write out full answers to the discursive elements of past questions to get practice at applying your points to a given business scenario.

• Work with a professional tuition provider who specialises in the exams that you are sitting – their advice will be invaluable to you.

• Don't underestimate the work required – professional exams are hard and require a lot of practice!

• Sarah Boby, Senior Lecturer in Accounting and Finance at De Montfort University, and former tutor at Kaplan Financial and BPP