ICAS has become the first accountancy body in the world to sign op to HRH Prince of Wales 'Terra Carta' – a charter that aims to put sustainability at the heart of the private sector.
The institute has pledged to support the Terra Carta as part of its ambitious strategy to integrate sustainability into all aspects of its operations.
HRH The Prince of Wales said: "The more companies that sign up to the Terra Carta, the greater its capability will be to drive the change we so desperately need. I can only encourage more people to join this urgent call to arms."
J Bruce Cartwright CA, ICAS Chief Executive, said: "HRH The Prince of Wales has made an extraordinary contribution to sustainability for many years, and it is a privilege to pledge our support to the Terra Carta.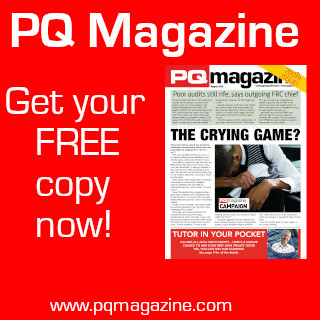 "ICAS has an ambition to put sustainability at the heart of everything that we do – from the education that we provide to our students, to our work with our 22,000 members around the world. "We also recognise the transformative role that chartered accountants have in delivering the actions of the Terra Carta, to bring about lasting change as we seek to build a more sustainable world