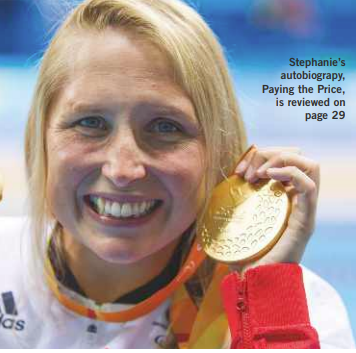 Aged 16, you were the British 100m backstroke champion and about to be selected for Team GB for the Sydney 2000 Olympic. So what happened?
I started suffering from unexplained symptoms, and was diagnosed after about six months with Multiple Sclerosis (MS), an incurable disease. From this lowest point, until I was 26, I suffered blindness and paralysis along with acute depression. When obese, lonely and at rockbottom I was encouraged to swim for the first time since 1999 and soon after to teach a friend to swim (now my husband, Adrian). So I started swimming again and at the end of the same year I competed at the Beijing 2008 Paralympic Games. For the next eight years I competed in championships all over the world, including the Paralympic Games at London 2012, where I won five medals, and then at Rio 2016, where I fulfilled my dream of winning a gold medal; two in fact as part of another five-medal haul! Now as an unfunded British swimmer I am aiming to compete at my fourth Paralympic Games, Tokyo 2020.
Which of your medals means most to you?
Since the age of eight my dream was to win an Olympic gold medal, so the most important of the 703 medals I have is the Rio Paralympic Gold medal for the S8 100m backstroke.
Tell us about your training regime when you're approaching a competition?
My coaches will concentrate on endurance work, swimming longer distances, before focusing on speed. During the lead-up period I'll swim nine two-hour sessions a week, plus three gym sessions, yoga and massage. As I near any competition, my increased rest periods become as important as any of the training ones.
You've been awarded the freedom of your home town, Corsham. Does it come with any perks?
Yes! I am one of the very few people allowed to walk through the centre of the town with my sheep! I really must do this one day. It makes me feel incredibly proud and I am so grateful for the wonderful support the town and its inhabitants offer me.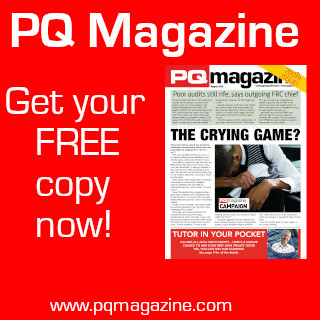 You are crowd-funding to help you get to Tokyo 2020. How can people help?
After Rio, I lost my UK Sport funding and so started work in my local petrol station, Budgens. This was tough, as my eight-hour shifts were inevitably after my swimming training – and my daily alarm call at 4.45am. Thanks to sponsorships and donations, including a huge cheque from Budgens, I have been able to give up this work for this final year and prepare properly for Tokyo 2020. With the spare time I have gained I have returned to study for my AAT qualification that I started a dozen years ago. I have a fantastic voluntary performance director, mentor and fundraiser, Nigel. Anyone wanting to help can email him at neflaughton@hotmail.com
You have decided to become an accountant. What made you do it?
With numbers there is always a correct answer – so you are either right or wrong. I love this; at school I adored maths. With MS things are rarely straightforward, one of the many frustrations of the illness. So when Nigel and I discussed my career after I retire we agreed that, in addition to staying involved as a swimming coach, continuing with accounting was a great option.
Why did you choose to study AAT?
Returning to complete the courses I had intended to take prior to my selection for the Beijing 2008 Olympics was easy. This was only possible thanks to the incredible support I received – which matched the £12,000 I had 'lost' after Rio 2016. Back in 2008 I had passed AAT Level 2, but I have spent the past few months taking the same course as a refresher as lots has changed. I aim to pass AAT Level 3 next year, after I retire from swimming.
How have you found going back to studying and the support given by Training Link?
Easy and sensational, respectively. It has been brilliant getting back to studying and I have enjoyed the online modules – even the tests at the end of each. The external exam was frightening, but I was confident thanks to the work I'd done with Training Link and have passed everything so far. Training Link and my main mentor, Michele, have been incredible. If anyone from Training Link reads this, please know I am so grateful to you all.
How do you juggle training and studying?
Like most people I have a schedule – only mine just starts earlier and includes Saturdays, with my alarm set for 4.45am. I'm in the pool by 6am for the first session, and thereafter generally the days run like clockwork – I have set times for meals, other training and I set aside times for study. Additionally, Neill Ricketts, CEO of engineering firm Versarien, has given me a role doing payroll and management accounts, working from home. This 10 hours a week is fantastic 'book-keeping' experience – and I get paid, too!
Do you have any tips for fellow studiers?
Be disciplined – being a swimmer, with dawn training, makes this easier, but if I wasn't disciplined, I'd never have won so many medals. And give Training Link a call and get booked on a course!
STEPHANIE IN BRIEF

What book are you currently reading? Why We Do The Things We Do by Joel Levy

Last music download? More Than A Dream by Harrison Craig

Favourite TV programme? Smallville – I love superheroes!

When was the last time you laughed out loud? Just now! I laugh every day and smile all day!
Pub or Club? Neither. My favourite restaurant is our local Indian, the Bengal Bear. I love chicken tikka masala and pilau rice with onion bhajis. I am banking on my nutritionist not being one of your readers!

Your hero? I have lots, but the top four are my mum, my husband Adrian, Russian swimmer Alexander Popov and former England rugby and Gloucestershire cricketer, Alastair Hignell, who inspires me and many other MS sufferers.

Favourite tipple? Champagne when I have won something special or we have something to celebrate or when the scientists find a cure for MS – but generally, a nice cup of tea.

How do you chill? I enjoy staying busy – if I stop for too long the MS gets 'bored' and starts take over. I love learning new things – whether new stretches in yoga or new information on my AAT course. I love helping people and am privileged to be a Patron or Ambassador for nine Charities. Being happy and being busy is the new chilled!