Intuit Quickbooks unveiled a whole swathe of new innovations to its suite of digital products at its flagship Quickbook Connect conference recently.
Nick Williams, UK product director told PQ magazine that accounting and bookkeeping professionals help drive small business success, and Intuit QuickBooks is committed to help them navigate an increasingly challenging economic landscape. He explained: "The burden of admin can be an unnecessary drain on time and resources. We're making it our mission to provide tools that shoulder as much of the basic tasks as possible, all while providing unmatched data insights – freeing up time for growth and informing the strategic advice that underpins excellent client service."
Coming soon is QB Practice Management Software, a brand new tool that will allow accountants to centralise client records, manage client interactions, reduce admin by automating recurring tasks, streamline workflows, increase consistency across operating procedures and manage workload across their teams.
The latest update in the recently launched QB Advanced is Revenue Recognition, which supports accrual accounting by allowing users to automate the recognition of revenue on a monthly basis.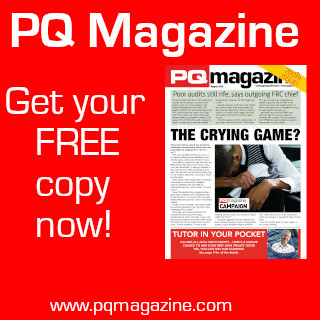 QuickBooks has also expanded its Workpapers product to include a new innovation, Books to Tax, which now allows accountants to prepare, check and file Annual Accounts and Corporation Tax to Companies House and HMRC respectively.
QuickBooks will soon launch Bureau Payroll too, its first ever cloud payroll offering that can be paired with any existing financial management software used by a client (even competitors!).
Finally, QuickBooks is supercharging its ProAdvisor Programme with ProSkills Programme (launched 28th February), helping ProAdvisors grow their QuickBooks knowledge so they can boost their skills and get rewarded.