September 2020
Stephen Flatman has 10 tips to kickstart your CIMA studies.
The Covid-19 situation has thrown so many parts of the lives we take for granted into disarray. As we worry about the health of our loved ones, many things we might have considered to be important suddenly appear less so, including our studies.

However, if you feel ready to resume your learning journey but have lost the focus or motivation to do so, we can help. Given we are living through such disquieting times it's important that you are sure you're fully ready to pick up your studies. Of course, there are lots of reasons why you might have lost motivation to study – not necessarily Covidrelated. If so, this article will also help you.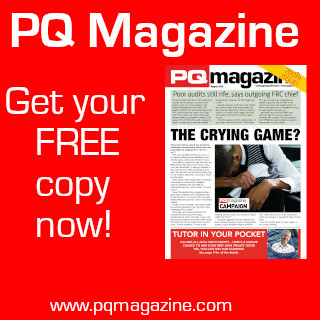 We polled some of our students to find out how much the pandemic had affected their studying. Some 52% told us they'd lost concentration, and 30% reported that their progress has slowed. When we asked them what they thought was the reason their progress had slowed, more than two-thirds said they were struggling to balance work and studying from home.

Although this is understandable, it is also surmountable – your career depends on you doing that. Remember, in the current jobs market where uncertainty is the norm, having a professional qualification such as CIMA is still a key differentiator for employers. You owe it to your future to keep on the journey you started.
So what can you do to help yourself? Let's look at what we can do to beat two of the main challenges – motivation and concentration.

Motivation
1: Remind yourself, using positive framing, what you're hoping to achieve by taking this course. So "I want to get a job promotion" rather than "I don't want to be stuck in this job forever".
2: Is achieving this objective within your control? What can you do to ensure you put yourself in the best position to reach your goal – accepting that some things (such as passing the exam itself) may to a certain extent be outside your control.
3: What will you gain and lose as a result of this: gain new knowledge, better competence, confidence; lose some of your free time.
4: If one of your reasons for not resuming your studies is "it's not the right time", try asking yourself "If not now, when is the right time"? Realistically, what are you waiting for (if anything)?
5: Write these down – you'll find that seeing the words on paper seems to make this abstract thinking concrete.

Concentration
1: Reduce distractions when studying – for example, don't have your mobile phone within eyesight and switch off audible alerts.
2: Have clearly defined targets.
3: Relax and stay calm – a frazzled brain is less receptive to storing information because it's in survival mode, concentrating on the fundamental things it needs to do to keep you alive.
4: Try de-stressing, taking slow, deep breaths, or maybe going for a walk.
5: Avoid too much stimulation (not too much tea or coffee!).

If you want to find out more, you can discover other tips to help you get going here.

• Stephen Flatman, Vice President, Examinations, Management Accounting, The Association of International Certified Professional Accountants.