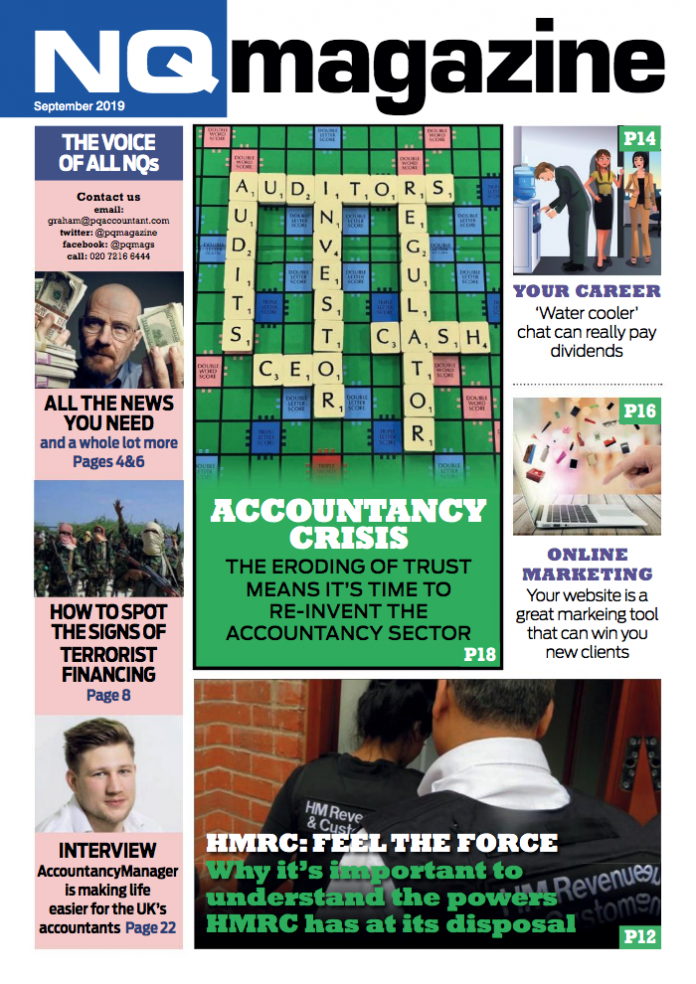 Is it time to reinvent the accountancy profession? Hermes Investment Management's Leon Kamhi explains in the latest NQ magazine that we appear to have lost faith not only in the institutions that are meant to oversee the process of validating company performance, but even in the process itself!
When it comes to the auditors he says: "Audit firms need to develop for great transparency around their activities and be able to explain how remuneration is not only driven by the profit-per-partner, but also by the quality of the audits they deliver."
The September issue also looks at how to spot terrorist financing, whether women of boards just have a 'symbolic value', and the powers of HMRC.
Sage's Chris Downing provides advice on how to get on with your new robot colleagues, and Sean Purcell explains how you can increase your salary by 72%.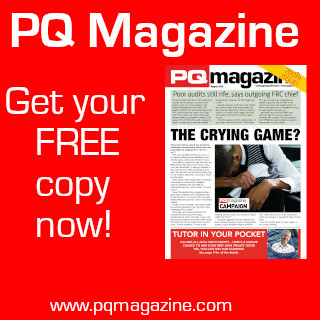 Read the latest issue here: