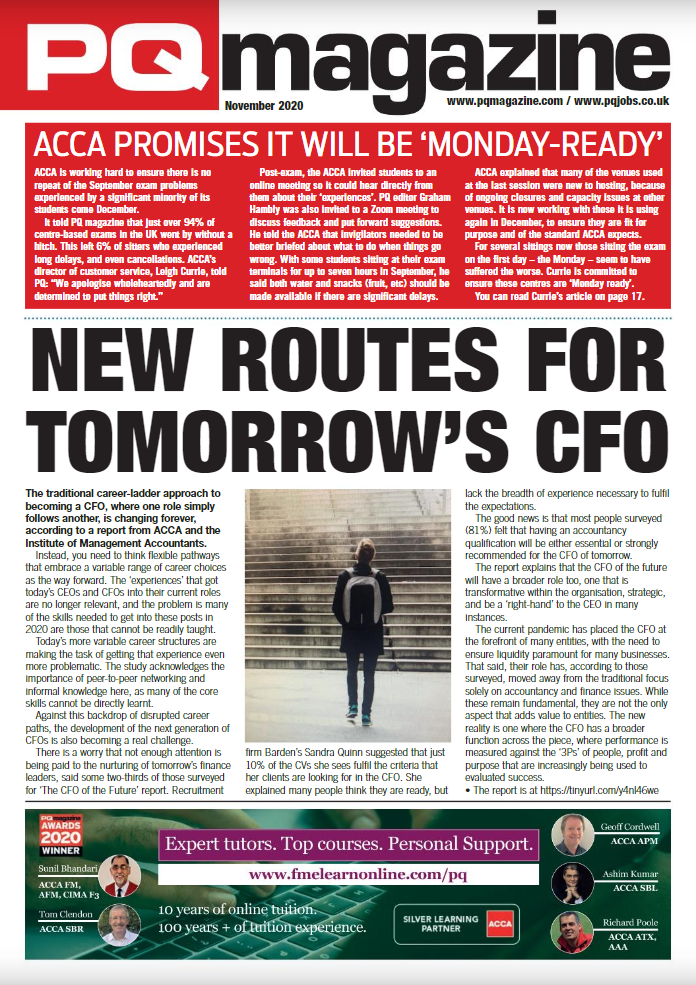 The traditional career-ladder approach to becoming a CFO is changing forever, ACCA promises to be 'Monday-ready' for the December exams, and CIMA offers free resits for three months (for some of its papers).
Yes, the latest PQ magazine, free to all PQs and accountancy graduates, is now live, just click on the link: https://issuu.com/pqpublishing/docs/pq_1120-combined
You can read about EY reaffirming its faith in younger talent, CIMA's new exemption policy (handy for graduates), and the ICAEW going carbon neutral.
We also look at research from Vlerick Business School that found junior accountants are much more likely to imitate a senior accountants' behaviour if they feel they have a say in their promotion!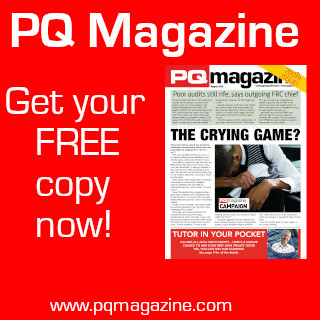 There's lots more too on managing anxiety around job security, how to improve connectivity and how to stand out from the pack.
Remember, you can sign up for a free subscription by clicking on the fee sub button.