March 2021
How are your data analytic and IT infrastructure skills? Well, you may need to do some work on these, as they are the top skills employers are looking for in a PQ for 2021 – after your financial skills, of course.

The latest Hays Salary and Recruiting Trends survey is out, and despite the current lockdown employers said they had a 'positive' outlook in the short term, with nearly 90% saying their organisation's activity levels will either increase or stay the same for 2021.

More than half (53%) are planning to hire new staff which, says Hays' UK director, Karen Young (pictured), should be "encouraging for PQs who intend to look for new opportunities over the next 12 months".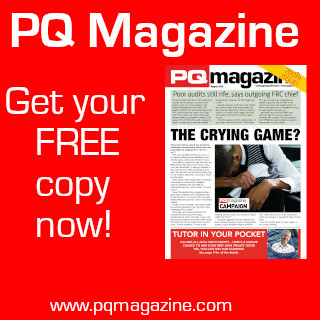 When it comes to salary rises, PQs seem to have fared relatively well.

Salaries in 2020 rose by 1.5% on average, which is higher than the average for the rest of the accountancy sector (which was 0.9%). Payroll, accounts receivable and insolvency practitioners saw the most generous salary rises, of over 2%. London, perhaps not surprisingly, tops the league of PQ salaries. An ACCA and CIMA finalist working in the capital can expect a yearly salary of £40,000, around the same as 2019. ACA finalists are 'enjoying' around £38,000, but the big jump has come in the pay packets of CIPFA finalists. In 2019 they were earning £33,500, but in 2020 it had risen to £35,000. Meanwhile, in the Midlands, a CIMA finalist can expect more pay than those from other bodies, receiving between £35,000 and £36,000 a year.

At the other end of the pay scale comes Wales and Northern Ireland. Finalist ACCA and CIMA PQs can expect £10,000 less than their London counterparts – £30,000. CIPFA and ACA trainees will also start on salaries of around £17,500 on average. That's the lowest for the whole of the UK.

The survey also asked PQs how they felt about their career prospects moving forward. Just 43% said they felt positive about their career – that's a big drop on last year's 60%. Uncertainty is on the rise, and 43% of respondents said they now feel worried about their career prospects. Some 83% claim their employers are not doing anything to reduce these uncertainties.

Another interesting result from the survey was the number of PQs who are not happy about working from home. Just 12% say they would like to be working fully remotely. And just 30% want to be working half remotely and half in the office.