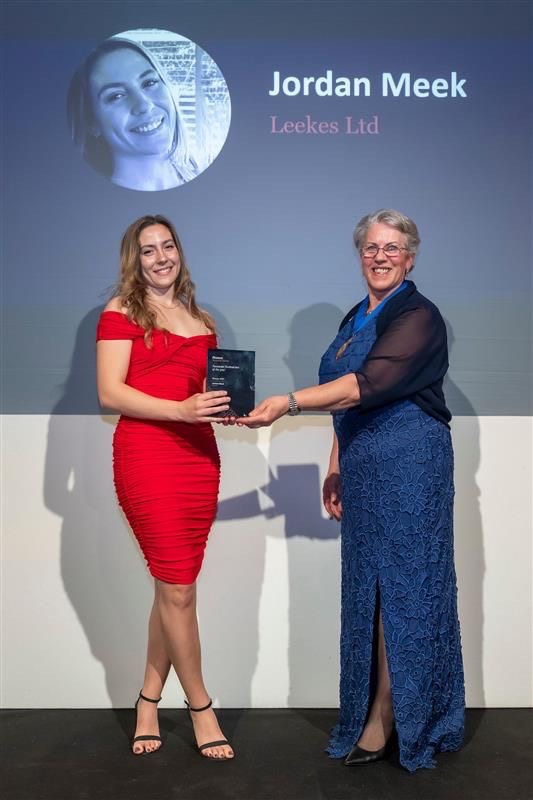 AAT Jordan Meeks won the Accounts Technician of the Year Award at the Finance Awards Wales, recently.
She was presented with her prize by AAT president Christina Earls.
Jordan, who works for Leekes also picked up the Rising Stary of the Year Award. She joined the Leekes team in 2019 as a trainee accountant after leaving school and has subsequently become one of Wales's youngest finance managers.
Jordan said: "The whole process has been a great experience and I'm so grateful to have been given this opportunity. I'd definitely urge any school leavers or young people to consider this route of studying as the support is immense. I look forward to continuing to study and going up in the finance world!"