The Institute of Certified Bookkeepers (ICB) has announced a series of appointments to help it meet the changing needs of the nation's bookkeepers.
Ami Copeland (pictured), who was appointed CEO in January, explained: "ICB Bookkeepers are the best in the world, and they deserve the best team to represent them. Our new recruits have a proven track record of delivery, and will enhance our already excellent ICB team."
New recruits include Yvonne Rennison-Stone who joins as Director of Professional Standards. A qualified chartered tax accountant and a Fellow of ICAEW.
Elizabeth Carter joined ICB in July as Head of Marketing. After several years at IRIS Software Group and previously Senta Practice Management, Elizabeth is well known to many ICB members.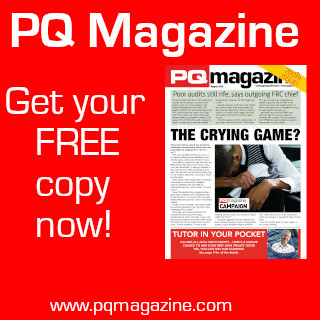 Another key recruit is Abigail Chamberlayne, who joined ICB in May of this year as AML Professional Standards Officer. Abigail has previous experience as a Financial Crimes Analyst at Wealth Kernel so has a comprehensive knowledge of AML to share with members.
Ami Copeland continues: "In addition to Yvonne, Elizabeth and Abigail, we have also welcomed Simon Milhomme and Nathan Tucker into our friendly member services team this year. Simon and Nathan work alongside Lorna Bailey under the management of Polly Thrasivoulou, who took up the role of Head of Member Services in March after several years in ICB's learning team.
---