October 2022
Paul Turner tells you everything you need to know about the CGMA Finance Leadership Program.
The Association of International Certified Professional Accountants, representing AICPA & CIMA, has officially launched the CGMA Finance Leadership Program in the UK, an alternative pathway to complete CIMA's CGMA Professional Qualification and earning the CGMA designation.

CGMA Finance Leadership Program candidates will study the same syllabus, sit the same case study exams and need the same practical experience requirement as those on the traditional pathway. However, it will be delivered through self-paced e-learning.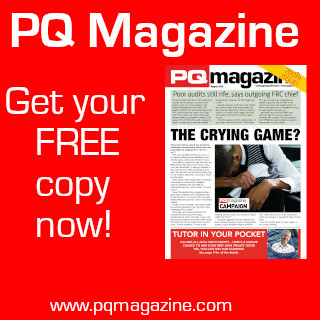 Developing the next generation of business leaders

Combined with the technical, business, people and leadership skills covered in the CGMA Syllabus, the CGMA Finance Leadership Program allows candidates to attain a world-renowned qualification and demonstrate to employers that they are outstanding professionals with the skills and competencies needed to drive long-term business success.

The CGMA Finance Leadership Program incorporates the CGMA Competency Framework, a robust model based on extensive research from employers worldwide, ensuring candidates are cultivating the skills that the world's leading organisations seek.

By earning the CGMA designation, candidates will:

• Become strategic leaders.
• Become more nimble and agile for any business challenge, project or role.
• Develop a broader foundation of business and finance knowledge.
• Drive more actionable insight into a business.
• Become more versatile and cross-functional business partners.

Accessible entry routes for every level Unlike more traditional routes to the CGMA designation, the CGMA Finance Leadership Program was designed from scratch for working professionals. Candidates can start their studies at the most appropriate entry point.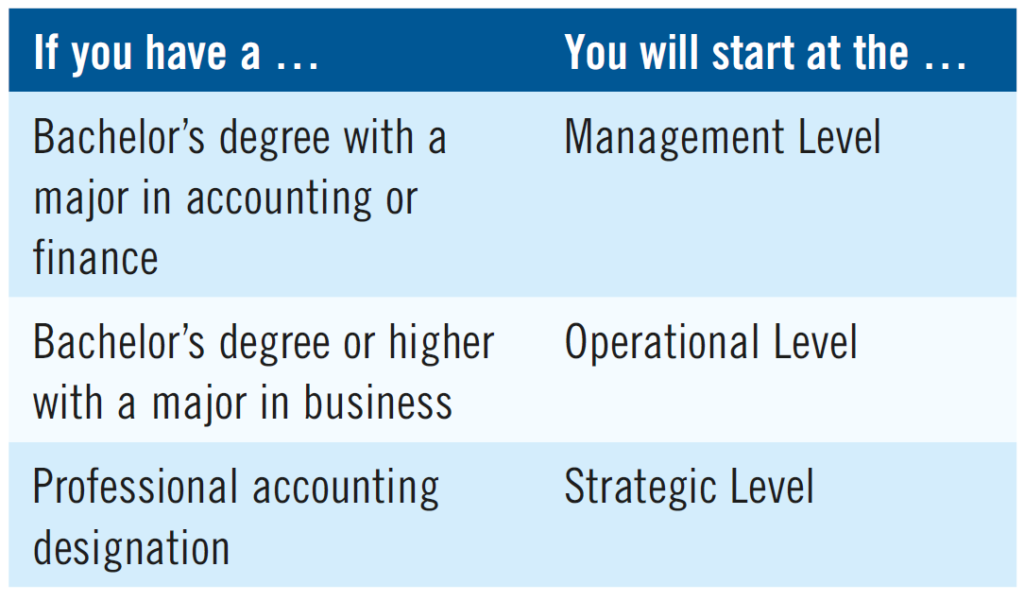 Study at your convenience

One of the great things about the CGMA Finance Leadership Program is that it incorporates flexibility into the program to ensure candidates learn the material and test their skills.
Many candidates will already be juggling important jobs and personal commitments, so we believe this approach will spearhead a more realistic approach as other profession-leading programs review their course frameworks.

Exams are administered by our exam delivery partner, Pearson VUE, which offers more than 5,100 testing centres worldwide. Candidates can take the required exams in the comfort of their own homes or at the nearest available test centre.

For candidates who opt for the FLP premium pathway, we have partnered with Kaplan who will provide expert-led live online classes for competencies and Case Study preparation, as well as a tutor who can be contacted to give further help on difficult topics.

CGMA Finance Leadership Program overview Candidates can complete each level within nine – 12 months.

An estimated 150 to 200 hours of study are expected to complete each level.

Candidates can manage and track their progress with a personalised learning dashboard.

Each Case Study Exam is offered four times a year. Pro tip: prepare four to six weeks before the exam with several pre-read materials.

Results are published about seven weeks after the exam.

To learn more about how far the CGMA Finance Leadership Program could take you, visit our website.

• Paul Turner is UK & Ireland Regional Vice President, AICPA & CIMA