Just under one in three audits (29%) recently reviewed by the FRC require 'improvement' or 'significant improvement', and the worry for the inspectors is that this is only a slight improvement of last year's figures.
The latest FRC Annual Audit Quality Inspection Results 2020/21 found the quality of audits across firms was 'mixed', with KPMG called-out for specific concerns over its banking audits.
Inspection results at KPMG did not improve and FRC said it is unacceptable that, for the third year running, it found improvements were required to KPMG's audits of banks and similar entities. Given the systemic importance of banks to the UK economy, the FRC stressed it will be closely monitoring KPMG's actions to ensure findings are addressed in a timely manner. KPMG has agreed additional improvement activities to be delivered this year over and above its existing audit quality improvement plan.
The FRC also expects BDO and Mazars to put in place additional measures to support high quality audit as they continue to grow. The reports outline the measures expected of BDO and Mazars.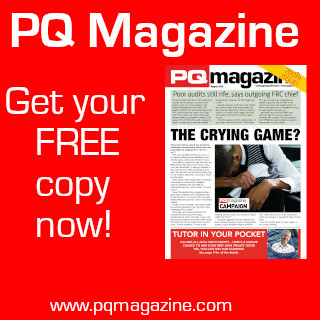 FRC CEO Sir John Thompson said: "While these results show some improvement on last year's results, this improvement is marginal and significant change still needs to happen to meaningfully improve audit quality
He acknowledged that some critics might question what the FRC is doing and why audit quality improvement remain slow.
Thompson pointed out: "Over the last 12 months the FRC has initiated its own programme of measures in response to many of the recommendations in the Kingman review such as: initiating operational separation of the Big Four firms; introducing enhanced audit standards in relation to ethics and fraud; building on our supervisory oversight; and strengthening our enforcement capability. However, elements of these actions remain voluntary on the part of audit firms and this is why the BEIS White Paper 'Restoring trust in audit and corporate governance' is so important. Legislation will ensure that a new regulator, ARGA, with increased remit and powers can be created to promote improved audit quality as the key output of audit firm work, in the public interest."