The December issue of PQ magazine has hit the streets, and you can read it at: https://issuu.com/pqpublishing/docs/_pq_dec21_web_combined
In the latest issue we hone in on the creation of the International Sustainability Standards Board (ISSB), wonder if you are feeling 'emotionally challenged', and ask where the net zero targets are.
CIPFA outlines what it's new qualification will look like, we talk to a CIMA examiner, and ACCA explains why technique is all when it comes to passing exams.
We report on the ICAEW advanced exam lagging issues, and have five pages of ACCA tips for December sitters.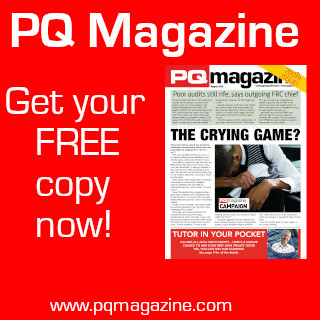 The PQ magazine awards 2022 are also launched in this issue. So, it's time to get nominating.
There's lots more too, and it all adds up to the only magazine that puts a spotlight on the whole profession!