In the news in this month's PQ magazine we provide the latest Covid exam updates, wave goodbye to the Tampon tax, and reveal how e-waste has become an 'eco-crisis'.
All the accountancy bodies' chiefs provide their unique thoughts on what lies ahead in 2021, there's a simple guide to quantitative easing, and we explain how to make every second count in exams.
Just go to: https://issuu.com/pqpublishing/docs/pq_february_2021_-_combined_v2
There is also a chance to win a Nepresso Vertuo Plus Coffee Machine for home with our annual quiz, we explain how to cover gaps in your CV, and reveal how one company helped over 6,000 AAT students on their qualification journey in lockdown…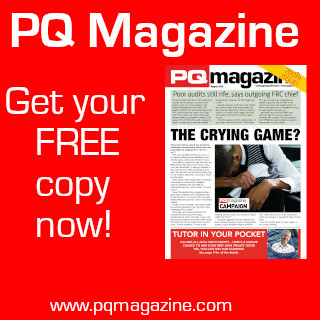 So, we have lots of nice stuff to keep you busy!