Lots of PQ magazine readers should have received something nice through the post from us.
Here's the list of the recent giveaway winners…
November winners: Frida puzzle – Tyrone Francis, Crawley; Puppy Love book – David Titterington, Cardiff; Marie Bunting, Norwich; and, Holly Norris, Orpington.
October winners: Soda Jerk winner – Charlene Walker, Suffolk; Marvellous Mandala – Lucia Kotaiche, Doncaster: Elinor Yates, Warrington; and, Faye Tollerton, Cambridge.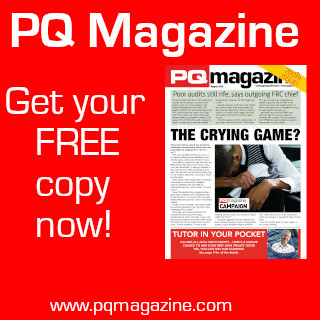 September winners: Puzzle book – Emma Hakes, Cwmbran; Denis Pattern, Swindon; and, Bob Baker, Exeter. I Love Tax t-shirt – Wendy Lloyd, Warwick; and, Amy Riley, Bicester.
August winners: Huawei Band 2 Pro – R. Majithia, Leicester. Dot to dot book – Annelise Felton, Nottingham, Tracey Cronin, Aberdeenshire; and Kiran Varsani, Stanmore.