To help build up the excitement we are releasing the shortlists for the PQ magazine Awards 2021 over the next few days.
Accountancy's biggest night for PQs will be online for one year only.
And, you can join us to celebrate the best in the business at the PQ magazine Awards on Thursday 29 April, at 7pm sharp!
The event will be open and available to everyone. But, if you register on Eventbrite we will be able to update you with any last minute changes, and will remind you of where to go on the night.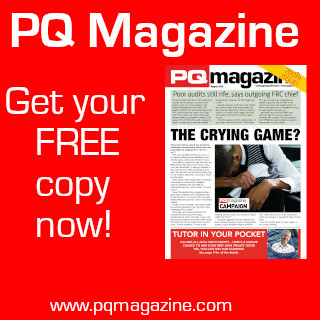 Sign up at: https://www.eventbrite.co.uk/e/pq-magazine-awards-2021-tickets-149674792333
Here are the shortlists for four of the #PQAward categories:
PRIVATE SECTOR LECTURER OF THE YEAR
Tom Clendon, FME Learn Online
Alan Dawson, Premier Training
Dr Constantine Kritsis, Study Smart
Waleed Minhas, Kaplan Professional ME
Bev Roberts, Training Link
Regwana Uddin, LSBF
STUDY RESOURCE OF THE YEAR
A Walkthrough of Real Examination answers, CIMA
AAT Level 3 Advanced Diploma course, Mindful Education
CBE Practice Platform, ACCA
Free AAT sessions, First Intuition
Free online classes, Open Tuition
Remote Invigilated exams, ICB
INNOVATION IN ACCOUNTANCY
AATitude Accountancy Festival, First Intuition
ACCA Professional Insight Team
ICB TV
HTFT Play
The Bookkeepers Summit, ICB
The Bookkeepers' Podcast – Zoe Whitman & Jo Wood
BEST USE OF SOCIAL MEDIA
First Intuition Distance Learning
Jason Nye, CIMA
Kaplan: Instagram Live
#StaySafeandKeepSafeStudying campaign (Premier Training)
Study fun group – light hearted not affiliated to any prof accountancy body
Ask Jen, Training Link