June 2022
Mindful Education's top team offer some advice on how to tackle the AAT exams Exams are a daunting prospect for most. However, it is essential that as a learner you treat them the same way that you treat any other significant challenge in life – by spending time preparing!

To help you with that preparation, we have been busy grilling the AAT experts at Mindful Education on what their top tips for exam success are.

Time management

The key to success in any exam is preparation.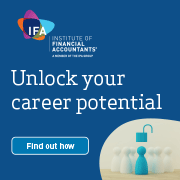 As Abraham Lincoln once stated: "Give me six hours to chop down a tree, and I will spend the first four sharpening the axe."

Our AAT experts highly recommend that you create a study schedule. Sit down on a weekly basis to plan out your work so that deadlines do not overwhelm you. Make sure that you can incorporate your studies into your daily routine, and remember to review your schedule frequently to ensure that it keeps working for you.

If you are a blended learning student, and your at-home lessons are released in intervals, you will be able to concentrate on one area of the curriculum at a time. Breaking the lessons up into chunks is fantastic for concentrating and practising each topic more thoroughly.

Practice past exam questions

Have you ever heard of a famous athlete or musician who turned up to compete or perform, without practising ahead of time? Well, the same goes for professional exams, to succeed in any assessment, you must spend time practising.

Of course, there will be the subject areas and questions that you find more tricky, and naturally avoid spending time revising. Our AAT experts suggest that this is where rewards come in. Rewards do not have to be big. In fact, it is often the little things that work best. Make the reward fit the achievement, for example, the more difficult the topic that you are studying is, the bigger the reward.

Rewards can be anything from a hot drink, to a call with a friend. Perhaps set milestones which, when reached, mean that you buy yourself a little present. We respond to different things, but rewards help us to stay on task.

Tutor and peer support

Our AAT experts also emphasised that, if you are lucky enough to be part of a study group, then make sure to use your tutors and fellow students as a sounding board for any areas of study you are struggling with.

Albus Dumbledore famously said: "Help will always be given at Hogwarts to those who ask." Whilst you are not at Hogwarts, you will find that your tutors will want to be just as helpful as Harry Potter's fictional professors.

They are brimming with a wealth of accounting experience, advice and guidance on anything from how to tackle a particular topic, to how to best manage your time. All you need to do is reach out and ask them.

If you attend in-person lessons with classmates, then this is also a fantastic opportunity to give and receive advice, and listen to others divulging secret study hacks.

Time to relax

Lastly, while you might have worked out how to maximise your time, you must not forget to make time to relax and avoid the risk of burnout.

Our AAT experts recommend making sure that you get enough sleep and exercise, as this will help keep you energetic and motivated. Use your breaks to get away from your desk, go for a walk, or spend time with your friends, family or pets.

• If you are interested in studying an AAT course or apprenticeship using our Online and On Campus blended learning approach then please visit the Mindful Education website to find your nearest provider.