December 2020
It's not a case of 'Lucky Lucy', it's more a case of hard-working, focused Lucy! Meet an AAT PQ who completed her AAT qualification in less than three years.
How have your AAT qualifications helped you progress in your career?

I have gained a wider understanding of the accounting process and can see the 'bigger picture' in regards to the finance/accounts department I work in and where my role fits in. It also gave me new skills which I have been able to use in my day-to-day work and having the full qualification and membership will hopefully help for promotions/open up doors to new opportunities in future.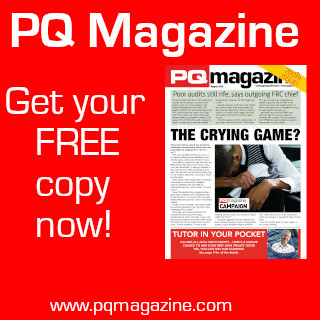 What opportunities have they helped to create for you?

I have learnt new skills, for example with Excel, which has allowed me to create better spreadsheets in my role. I also attended cost control training internally in my company, the content was much more understandable (in terms of understanding terminology and variances, etc.) having studied AAT and I enjoyed the chance to learn more about the business financial position and how we do cost control in a real-life scenario.

Why was distance learning the right option for you?

It gave flexibility so I could work at my own pace and from home; I self-supported my study so it was the best option to fit around my work/life commitments.

How were the Premier Training learning resources and support on offer?

Brilliant! I loved the mixture of study videos, the help sheets and the regular practice assignments to check in with how you are getting on. The tutors were always very helpful; my tutor Richard was wonderful, supportive and always gave prompt helpful feedback and if he was away one of the other tutors would be on hand to help. The Osborne resources were also clear, easy to follow and had lots of practice questions at the end of each chapter and exam practice papers. These were all invaluable as a combination.

What's next? More qualifications planned?

Nothing further planned at the moment, but who knows… one day I may go on to CIMA or ACCA. I really enjoyed learning again and the AAT content.

I feel more fulfilled in my role/sector of work having studied and have no regrets at all in my choice of qualification or training provider.

• Thanks to Premier Training for this article