December 2020
CFO Lewis Dangerfield represents a new era of finance leadership. Here we chart his career to date and discover what makes him tick.
Lewis Dangerfield is a Finance Futurist who has used the combination of analytics and calculated risks to navigate his career from apprentice in a small accountancy firm to CFO at logistics provider Osprey Group. All while leading weekend challenge events for the Scouts.

The Finance Futurists, an initiative by Sage, are an elite group of leaders who embrace constant evolution as a necessity in the everchanging world of finance. This diverse group of finance leaders, selected from a variety of sectors and backgrounds, have been recognised for driving innovation and showing leadership across businesses of all sizes.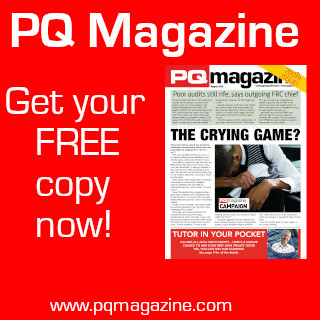 In this article Dangerfield explains what he believes to be the key to embracing the new era of finance.

From scout to financial leader

Since joining Beavers at the age of six, scouting has been a prominent aspect of his life both as a child and now in his adult life. With an early experience of scouting, he pinpoints it as the start of his management and leadership career. Most notably, he acknowledges that his ability to problem solve in a crisis and lead a team has been achieved by his time spent in the Scouts.

After observing operations as a young apprentice, Dangerfield saw the importance of being more than a number cruncher – instead helping to drive change and touch all areas of the business. Dangerfield is the definition of a corporate ladder climber. In five short years, he rose the ranks at Osprey Group by starting as a management accountant to now serving as CFO where he strategically oversees operations, planning, and risk management.

His hard work, ingenuity, and tenacity helped him ascend to the C-suite, and as a member of the Osprey Group Board, Dangerfield is actively involved in formulating Osprey's future direction and supporting tactical initiatives.

The emerging role of the finance professional

The current climate has taught the industry a number of lessons, according to Dangerfield. As CFO, he states that finance leaders need to be both observational and analytical, and claims the role of the CFO is the person who is one step removed and can see the bigger picture – ultimately helping their ability to respond to different crises as they develop.
In his role, Dangerfield is able to touch all areas of the business, whether it is HR, IT, or other non-sales and ops functions. Understanding each of these industries creates that bigger picture view, allowing him to look at things less narrowly. As a result, the professional is able to have a more tangible effect, whether it is helping an individual or the business as a whole.

When it comes to the current climate Dangerfield highlights that "finance professionals today must be good listeners, and observers. They also need to be analytical and have an eye for detail. They should have the confidence to say what the right way forward is and go for it."

He said: "Soft skills are also key to being successful. For me, the three most important skills I look for are being a team player, adaptability, and the ability to think creatively.

Success in business depends on working closely with others and being prepared to jump in and give a fresh perspective when things change, crises happen, or new opportunities arise.

"People must have an appetite to learn, too. If I see something that interests me, I'll do my own research about it. You should be ready to jump at the opportunities that come up, even if they're not in your core line of work. Don't be afraid to step outside your comfort zone and take chances. You only learn to navigate by getting lost."

The future of finance

Dangerfield started his career at Osprey group with a heavy reliance on book ledgers. He was then able to drive the company to Sage 50, and has now moved to Sage Intacct, a cloud-based system that is more scalable – proving the developments in technology over his career. When considering the way Osprey Group conducted jobs in the past to its current incorporation of technology in day-to-day processes, it is clear that the company now has a more customer-focused business as a result.

In terms of the biggest impact technology is having on finance today, Dangerfield highlights that it comes down to just how much it is helping to streamline processes across the business efficiently. This makes information more readily available. At Osprey, Dangerfield flipped the finance function on its head by placing finance in a position to now serve the rest of the business, where it sees everyone as a customer. As professionals, Dangerfield acknowledges the need to make sure the finance department is giving the business the real-time information it needs to respond quickly and be successful.