January 2023
The ACCA-X programme has helped many learners pass in a shorter timeframe and with higher marks.
ACCA launched ACCA-X in 2015, aiming to provide accessible, affordable and high-quality learning to support the development of ambitious individuals around the world. The course programme was designed to help learners obtain the skills and qualifications they needed to take the next step in their journey to a rewarding career.

Over the past few years the programme has undergone significant enhancements, most notably a switch to a fully on-demand model allowing learners the opportunity to learn at a pace that suits them. To ensure this flexibility doesn't come at the expense of structured support, they also gain access to a global community of learners and tailored advice from the ACCA-X team via lively discussion forums.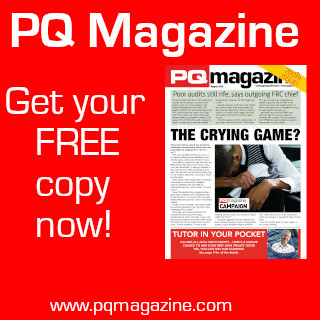 The courses continue to be hosted on the world-renowned edX platform, with the engaging and innovative e-learning now supplemented by offline summary notes to facilitate retention of key content learned through the courses.

The impact of the various enhancements can be seen in the 86% first-time pass rates in the respective ACCA-X exams, with 90% of learners being likely or extremely likely to recommend the programme.

We spoke to ACCA member and former ACCA-X learner Kudzanai Jena (pictured), who used the programme to kickstart his accountancy career.

Can you tell us why you choose to join ACCA?

I've always wanted to be a business professional and I knew from the onset that being becoming an auditor would provide me with an in-road into the sector. So I decided to choose ACCA, having done my research. I realised that ACCA is a great, rewarding qualification that has international recognition.

Can you tell us a little bit about your current role?

Currently, I'm an audit senior at Grant Thornton in Zimbabwe, where I'm responsible for leading client audits. I'm also responsible for coaching and mentoring audit assistants, the new guys that will be coming through, and on a part-time basis I teach Audit and Assurance at an ACCA platinum-rated institution.

Why did you choose ACCA-X to help you start your journey as a business professional?

Having decided on a career in the accounting world, I liked the interactivity of the ACCA-X platform. They have easily understandable content and well-explained videos from industry experts, that helped me to learn and understand accounting in an easier and better way than I could have ever imagined.

How did you approach booking the ACCA exams that related to your ACCA-X studies?

For my first two modules, Business & Technology and Management Accounting, I studied first and then booked the exams when I felt ready. However, for Financial Accounting I started with a deadline because I wanted to make it to university in January, which meant I needed to speed up my study. ACCA-X made this easier and I would still choose to use ACCA-X anytime.
How did ACCA-X to help you prepare for these exams?

So for my foundation level modules, that's Business & Technology, Management Accounting and Financial Accounting, I used all of the ACCA-X course content, including supporting videos and the practice exam questions. For Financial Accounting I also used the examining team articles.
As for Business and Technology, I scored 82% after using just ACCA-X to prepare, which is higher in comparison to a lot of other students that I see now.

If you could go back in time, what is the one piece of advice that you'd give yourself when you're starting out on your journey to ACCA qualification?

I would tell myself to keep going until I finish and avoid taking a break. The moment you take a break, you can end up obtaining lower marks in your exam and even potentially failing. So I think the key thing is to persevere and work hard towards completing exams.

• Thanks to ACCA for this article
ABOUT ACCA-X
ACCA-X is an award-winning, online programme containing all the resources you need to pass ACCA exams*. In fact, students who learn with ACCA-X achieve higher exam pass rates than the global average. All courses are on-demand and with access to content for a full year, learners can study at a pace and style that suits them.

HOW ACCA-X SUPPORTS STUDENTS
• Builds understanding of core topics through interactive and engaging content.
• Improves exam preparation with graded tests and free access to ACCA Practice Tests.
• Guidance and study tips available from the ACCA-X Team.
• Access to a global student community. Visit the website to find out more.
*FA1, MA1, FA2, MA2, FFA/FA, FMA/MA, FBT/BT