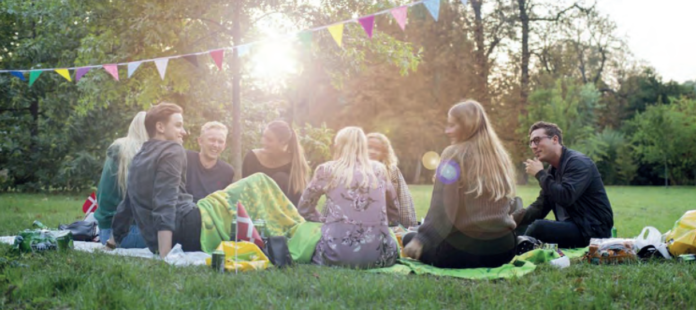 June 2022
Worries about work and studies affects nearly half of accountants, so how can you help yourself? Caba provides some advice.

For some accountants, feeling stretched, tired and burned out has become the norm, with many turning to social media for support. But with mixed messages circulating and lifestyle 'hacks' trending, are accountants missing out on the right support?

A study carried out by caba, the charity helping the ICAEW community thrive in their personal and professional lives with training, advice and support, has found that more than one-in-four (27%) accountants haven't taken any action to tend to their wellbeing recently.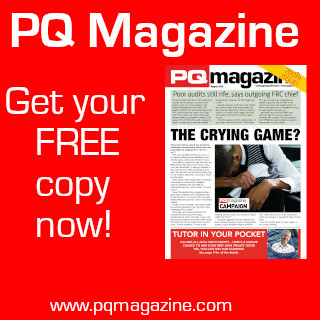 This is despite 44% of the respondents saying that worries about their work or studies have affected their private life, with an additional, one-in-four (27%) feeling worried about their financial situation and 17% about their job security.

The survey went on to state that over a twoweek period:

Half of respondents (50%) always or often felt exhausted or depleted of energy because of their job or their studies.

Two in five (41%) said that their low energy levels made them feel unable to carry out their job effectively.

54% agreed they had been finding it difficult to concentrate.

39% were not regularly having 6.5-7 hours of uninterrupted sleep a night, despite recommendations.

40% stated that they 'rarely' or 'never' felt relaxed and found it difficult to concentrate .
When accountants turn for help, more than half (55%) talk to their friends and family, 15% don't get help at all and only one in 10 (9%) turn to their GP or another professional, such as a mental health practitioner or nutritionist.

However, just as many resorted to social media (10%), with 5% seeking wellbeing advice through Instagram, specifically.

Kirsty Lilley, mental health expert at caba, said: "While social media can provide entertainment or helpful wellbeing tips which we might implement into our routine, maintaining our wellbeing is more complex than this. It's important to seek the best help for you, which often takes the form of personalised, professionally provided support."

Lilley shared the following advice on maintaining your wellbeing:

Nutrition: Nutrition is vital. Ensure you eat well and keep hydrated, moderate your caffeine intake and avoid consuming too much alcohol. Looking after your body will really help maintain your mental health.

Learn something new: Spend some time cooking or baking, drawing or finally tackling that DIY project you've been putting off.

Finding stimulating tasks outside of work that interest you will help keep that work life balance healthy and entertaining.

Plan a Sunday night activity to bat away any Monday blues: We all know that feeling, it comes every Sunday night when the thought of tomorrow's to-dos or the itch to get ahead and check your emails starts. But it is important to have a proper break on the weekend.

Include a ritual into your Sunday evening routine that takes you to your hygge. This
Danish tradition means to 'create a warm atmosphere and enjoy the good things in life with good people' – essentially being present, mindfulness and enjoyment. Sounds familiar?

It could be as simple as a bubble bath, herbal tea outside or watching an episode of your favourite TV show. No wonder the Danes are some of the happiest people in the world.

Make time for yourself: Try turning off from work and people around you to relax or do something you enjoy. If you can spare just a few moments for yourself, it could help you not only let go of any tensions you're feeling but also replenish the depleted energy. Staying away from social media during your own time will also stop you from comparing yourself with others.

Move away from negativity through moving your body: Getting some exercise will release endorphins, which create feelings of happiness and euphoria. This will help lift your mood and enable you to see the positives in the most trying circumstances.

Find a releasing mechanism: A releasing mechanism doesn't have to be anything crazy like learning how to box. It can be as simple as talking to a good friend or stroking your pet.
Even simple activities can lift a weight off your shoulders and confiding in others can help you gain a different perspective on your problems.

This continuous learning teaches you how to respond positively to challenges, so you're more likely to navigate them yourself next time you hit a speed bump.

caba members also have access to Qwell, an online mental health support service that provides 24-hour access to counselling, self-help materials, goal-setting and mood-tracking tools, and free telephone support from qualified counsellors.

For further support with managing your wellbeing, visit https://www.caba.org.uk/helpand-guides