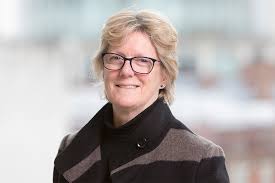 Increasing VAT charges on junk foods high in salt, sugar or fat is just one of the key recommendations from the outgoing chief medical officer, Dame Sally Davies, to help tackle the scourge of obesity.
In a new report she says the government must not shy away from regulation. The report explains: "…the playing field is not level – it is too easy to make money from selling unhealthy food and too hard to make money from selling healthy food."
Dame Sally is recommending a shake-up of VAT post-Brexit, so that tax falls more heavily on unhealthy food, while healthy foods escape it – and so become cheaper!
She wants the sugar tax programme, already placed on soft drinks, to be extended to cereals, yogurts and cakes if 2021 targets to reduce obesity are not met.