ACCA has launched a wellbeing resources area on its website for all its PQs.

The opening student wellbeing page explains that ACCA knows maintaining positive mental wellbeing while studying can sometimes be challenging. It says it has created the online pages to provide easy access to all the relevant information students need, to help support their positive mental health throughout their ACCA journey.

The move follows PQ magazine's 2019 survey and campaign last summer, where we discovered 68% of respondents believed their accountancy body should be doing more to safeguard their wellbeing.

The same survey found that the exam process had left 56% of PQs in tears. ACCA conducted its own research late last year, and these new resources are the result. Help comes under headings including 'mental health', 'lifestyle' and 'community support'.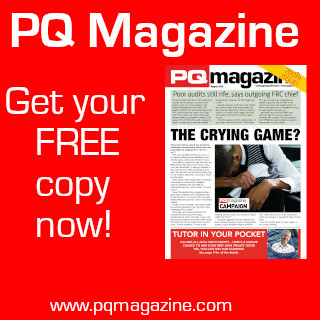 There are lots of great resources on the website, with videos and podcasts to help students cope with stress and anxiety, and problems with sleeping.

ACCA has already run some face-to-face wellbeing events in Glasgow, which were well received.

The association has also appointed Ross Anderson as its new wellbeing ambassador. Anderson (also known as the 'Motivational Dude') is someone with lived-experiences of mental health.

For more check out: https://www.accaglobal.com/uk/en/student/wellbeing.html