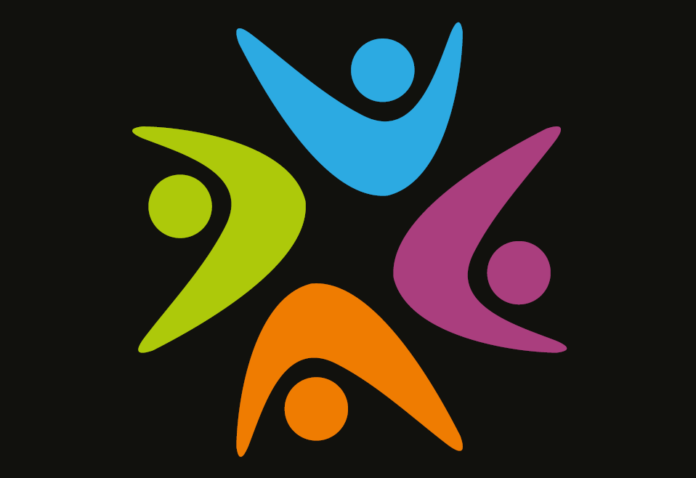 February 2023
Have you thought about becoming a charity trustee? Daniel Chan explains why, for him, it has been a most rewarding experience.

One of the most personally rewarding and career enhancing steps I've taken is to become a charity trustee.

When UK Youth was looking to appoint a trustee with financial skills it piqued my interest, as it suited my passion for supporting young people and was an opportunity to use my professional experience. Five years on, I remain a trustee for the charity.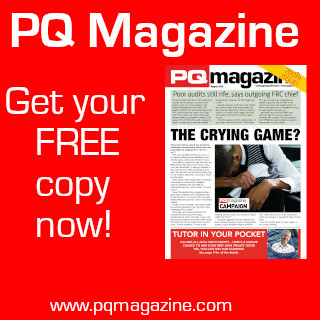 Countless charities are seeking trustees to help them deliver their charitable purpose, particularly those who understand finance or from different backgrounds bringing different perspectives. There's a common misconception that charity trustee roles are only for those who are senior or more experienced – the Young Trustees Movement has stated that less than 3% of trustees are under the age of 30.

There are many charities who are on the lookout for people with passion and who can offer a financial perspective, and those going through professional qualifications often have the knowledge and experience they are looking for.

What is the role of a charity trustee?

Trustees have independent control over, and legal responsibility for, a charity's management and administration. They collectively make key decisions about the direction of the charity, and how best to use the available resources to deliver its purpose. Each charity has a governing document which sets out the objects and powers, and trustees must ensure that the charity's work complies with this. It's a serious but rewarding role.

Many charities have staff who help with the day-to-day running, so the trustees' role is more strategic. However, this will vary and with small charities in particular, the role can be more hands-on. For many trustees, the role involves scrutiny, oversight and strategic direction, involving asking probing questions and offering ideas.

A common question is around how much time is required. This depends on the individual role and it can vary significantly. It's important to understand at the outset the commitment you are making and whether it fits your priorities. It's also important to understand any commitments during the working day, and if you can accommodate this. I've found if it's something that you want to do, you'll make time.

As someone with financial knowledge and experience, it's likely that you will be asked to take on a finance-related role, such as being a member of the finance committee. However, the finances of a charity are the responsibility of the board as a whole, so there's consensus and support with financial decision making.

Why become a charity trustee?

There are so many benefits to becoming a trustee. It's a great way to put your professional and personal skills to wider use. Finance and accountancy knowledge are in demand, and it's another way to put your professional qualification studies into practice. You can also bring perspectives from your background, lived experience and wider interests which can support the charity.

It can be a fantastic opportunity to learn new things and gain new experiences. Some interesting examples from my own trustee experience have included being involved in developing the charity's strategy, recruiting a CEO, setting remuneration policies for staff and appointing external auditors. It adds to your wider skillset, and the skills I have learned, such as strategic thinking, negotiation and influencing and decision making, have benefitted my career.

I have also had the opportunity to meet and work with many interesting and inspiring people.
Importantly, you get to help your community.

It's a unique learning experience while giving something back: a win-win.

How do I become a charity trustee?

The most important aspect is to understand the causes you want to volunteer for; after all, you are giving your time to do this so do something you are passionate about. There are many places you can search for charity trustee vacancies and opportunities, including ICAEW Volunteers, which has a focus on finance professionals.

The charity trustee recruitment process will typically involve submitting an application, usually a cover letter and a CV, followed by an interview, which can vary from an informal chat to a more formal panel discussion. It's important to remember this is also an opportunity to see whether the charity and the role fits your expectations, as well as the charity finding out whether you are right for them.

If your application is not successful, don't be disheartened or give up, as there are many other charities. It may simply be that there were other applicants that more closely suited what the charity was looking for.

Where to find more information?

Charities in the UK are regulated by the Charity Commission for England and Wales (CCEW), the Office of the Scottish Charity Regulator (OSCR) and/or the Charity Commission for Northern Ireland (CCNI), depending on where they are registered. A particularly important guide is CCEW's guidance, 'CC3 – The Essential Trustee: What you need to know, what you need to do'.

A number of organisations have information on charity trusteeship, including Getting on Board, which has a guide on 'How to become a charity trustee' and the ICAEW also has online Trustee Training Modules to provide an overview of charity trustees' legal and financial responsibilities and their strategic and operational considerations.

Go for it!

No matter where you are in your journey with your accountancy professional qualification, if you are interested in exploring becoming a trustee, my advice would be to 'go for it!'. Think about what you're passionate about, look at the opportunities that are available and be proactive in approaching charities. It's not without its ups and downs, but you'll find it incredibly rewarding to contribute to and see the impact of the charity's work as a trustee.

• Daniel Chan is a Director at PwC