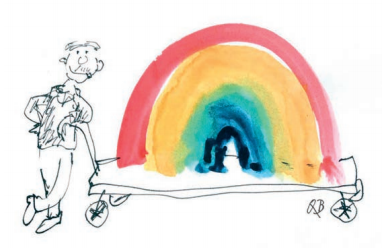 May 2021
CIPFA President 2020/21 Professor Andy Hardy reflects on a tough but rewarding year and why he would recommend PQs work in public finance.

The pandemic is one of the biggest challenges we have ever had to face in the health
sector. Throughout the course of the year, frontline health workers have responded heroically to
the seemingly impossible task of battling this virus. Looking back on the trials of the pandemic, I could not be prouder to have dedicated my professional career to working within the NHS.

While Covid has without a doubt been an incredibly challenging period, it has also been one of the most fulfilling.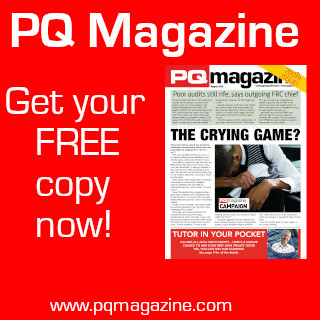 Last year, my health trust, University Hospitals Coventry and Warwickshire NHS Trust, administered the first Covid-19 vaccine outside of a clinical trial.

This was one of the proudest moments in my career thus far.

When I first entered the profession, I had no idea that I would land where I did. In fact, I got into accountancy by accident. After studying economics, I was asked to interview as a trainee accountant. I quickly realised that the public sector ethos of helping others really motivated me to get my CIPFA qualification and continue seeking public finance roles. I have been working within the NHS ever since – from that first role of a trainee accountant to CFO and now CEO of UHCW.

When I first began, I also wasn't aware of the diversity of options available in the public sector.

While I've chosen to dedicate my career to health services, there are many other paths to take that are aligned closely with generating good health outcomes. Working in social housing, education or police and fire services are other routes within the public sector that make a significant impact on the lives of vulnerable populations within our communities.

If you are interested in finance and pursuing a career that truly helps people, this could be the path for you. Many do not realise that when you work in the public sector, even in finance, you truly are on the frontline of helping people in local communities. The management of financial resources has been crucial in enabling health workers to fight the pandemic, by ensuring that they have the tools they need to get the job done.

My experience as CIPFA President has allowed me to reach people and inform them of the benefits of joining the public finance profession. While my tenure has been entirely virtual, I have done my best to reach out to CIPFA members, students and other finance professionals to offer insights on how to solve the challenges that they are currently facing and help prepare them for the future. I would not have been able to achieve half of what

I have today without the insights and advice of those who came before me, and I am committed to providing this to those who will become the public finance leaders of tomorrow.

I truly believe in the public sector and the hardworking people who have dedicated their lives to helping others. A career in public finance is about more than just making money, it is about working for the greater good and making a difference in people's lives.

• Professor Andy Hardy is the 2020/21 CIPFA President and the CEO of University Hospitals Coventry and Warwickshire NHS Trust. He is also the senior responsible officer for the Coventry and Warwickshire STP/ICS