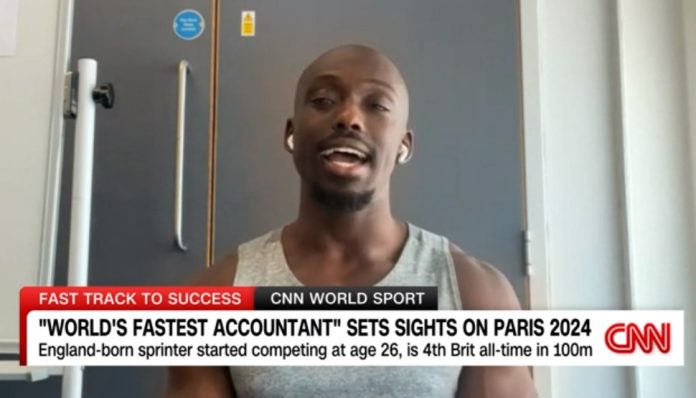 The senior management accountant at a property company, Eugene Amo-Dadzie, always knew he could run quickly. Now everyone knows the self-styled 'world's fastest accountant' can too, as he broke the 10 second barrier in Garz, Austria recently.
His time of 9.93 makes him the fifth fastest UK 100 metre runner of all time – behind the likes of Linford Christie (9.87) and Zharnel Hughes (9.91).
It's an amazing story, as Amo-Dadzie didn't start competing until he was 26, by which time he had qualified as a chartered accountant. He is now 31.
So, is this Rainham boy a sprinter who happens to be an accountant or an accountant who can run? Well, Amo-Dadzie told the BBC: "I very much enjoy that I have a different story. I still refer to myself as an accountant that happens to operate in the world of track and field."