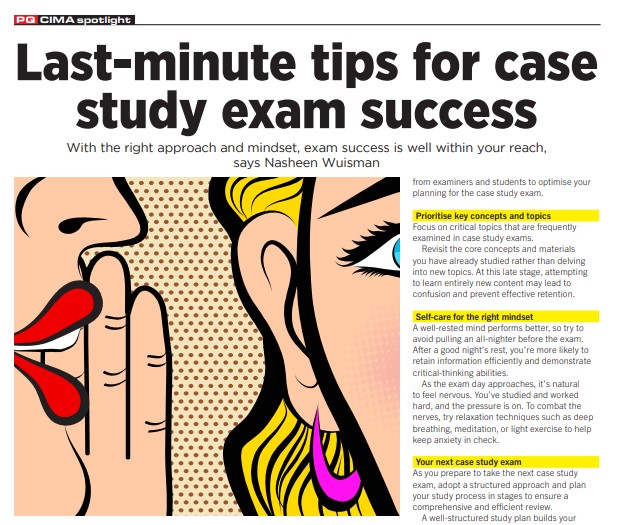 The CIMA case study exams are critical milestones on your journey to gain the CGMA designation.
In the latest PQ magazine (on page 16) CIMA's Nasheen Wuisman looks at what you should be doing in the last 24 hours before the exam. It is a time you need to be reinforcing your existing knowledge rather than trying to cram in new topics.
And, have you looked at 'The Little Book of Secrets', which is packed with practical tips from examiners and students? Now may be the time.
Read Nasheen's latest great article in the news magazine, at: https://issuu.com/pqpublishing/docs/pq_oct23-multi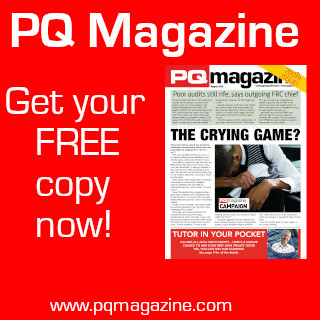 In an age of information overload, finding trusted sources of news, opinion, advice, and recommendations can be hard. PQ magazine is here for you, so subscribe for free today at: www.pqmagazine.com .