The March pass rates are out, and it is the familiar story of exam sitters struggling with the performance management and auditing papers.
The Advanced Performance Management optional paper has the dubious distinction of the lowest paper pass rate this Spring – at 32%. PM, at the Applied Skills level, also slumped to 35%, well below any of the 2019 pass rates.
The March Audit & Assurance paper, at 36%, was not a great pass rate either. In June 2019 the success rate was 39%. The advanced paper (AAA) was up slightly (335) on December, but that wasn't too hard as that pass rate was 30%!
With just 33% of AFM sitters passing too, the Advanced Taxation paper stood out for all the right reasons. At 44% the pass rate was the highest in over five sittings.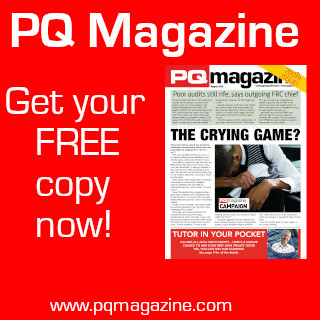 Turning to the other Applied Skilled papers FR was also a bit down at 44%, this time around. Historically the pass rate here has been more like 46/47%.
However, there was some good news. The Strategic Professional – Essentials paper pass rates looked good. SBR had a pass rate of 51%, and SBL 47%. Both were up on the December 2019 results.
ACCA MARCH 2020 PASS RATES: AB 82%; MA 65%; FA 73%; LW 83%; PM 35%; TX 46%; FR 44%; AA 36%; FM 44%; SBL 47%; SBR 51%; AAA 33%; AFM 33%; APM 32%; ATX 44%