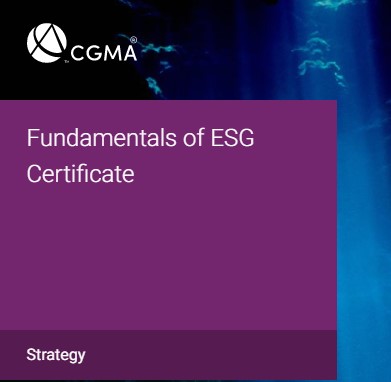 CIMA & AICPA, which together form the Association of International Certified Professional Accountants, are offering a new certificate that provides foundational knowledge on critical topics related to environmental, social and governance (ESG) reporting, advisory and assurance.
The growing demand for ESG data – driven by investors, lenders, customers, and, increasingly, policymakers – makes this a high priority category for skills development within the accounting and finance profession.
The Fundamentals of ESG Certificate is available globally and is appropriate for accounting and finance professionals looking to obtain a baseline knowledge of ESG topics. The 9-hour course offers a grounding in the fundamental concepts of and latest developments within the ESG field. Upon completion, certificate holders can display a digital badge in their online profiles.
Andrew Harding, Chief Executive – Management Accounting at the Association of International Certified Professional Accountants, said: "The global business community is on the verge of momentous change in how companies address sustainability issues and interest in ESG is reaching a tipping point. This will fuel demand for accounting and finance professionals equipped with the necessary skills to advise business leaders on the ESG opportunities and risks this presents to their organisations. The new ESG certificate programme will help develop the skills of accountants and management accountants to serve the public interest and instil trust and integrity within the ESG field."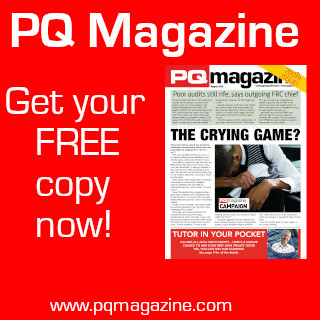 CIMA & AICPA are developing a detailed learning roadmap for ESG. As the first step on that journey, the Fundamentals of ESG Certificate programme will provide course takers with the ability to:
Identify the key aspects in each area of Environment, Social and Governance.
Recognise the expectations of investors and the impact on business.
Assess the responsibility of businesses for key ESG issues.
Recognise the business case for implementing sustainable practices.
Identify the role of the accounting and auditing profession in sustainability.
Recognise the current sustainability reporting frameworks and reporting requirements.
Pricing and further details of the programme are available on the certificate homepage. For an array of other resources on sustainability and ESG, please visit aicpa.org/esg.