Heroic statements on climate action and social responsibility have long been marketing gimmicks used by businesses, says the Global Reporting Initiative (GRI).
With corporate sustainability taking an increasingly prominent position in the financial world and beyond, headlines on 'greenwashing' scandals are on the rise. That all means that a move to mandatory assurance of sustainability data is now 'only a matter of time'.
GRI says that with the emergence of a new global system for sustainability reporting taking shape, for both impact and financial disclosure, the attention is turning to the gatekeepers of information: the auditors. Inaccurate and incomplete data undermines the credibility of sustainability information and GRI believe effective reporting cannot be achieved without effective controls, and vice versa.
GRI's CEO, Eelco van der Enden, said:"To put it simply, greenwashing is akin to fraud: it misleads stakeholders, markets and consumers – and must be stopped. We need to view exaggerating sustainability efforts as on the same level as overstating revenues or profits, because both can be equally damaging to investors and public trust.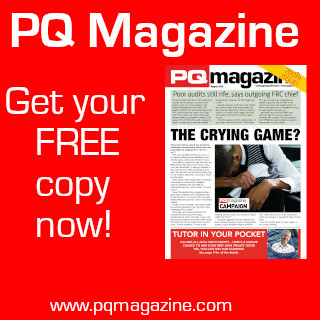 "While many GRI reporters already provide some assurance on a voluntary basis, the transition to mandatory auditing of sustainability information is only a matter of time. Not only will this address the legacy of greenwashing, intentional or otherwise, it will provide a level playing field for all.
"Beyond making claims to be doing good, companies must be able to back them up. I am confident that our progress towards a comprehensive global system for all sustainability-related disclosures, through GRI's engagement with the ISSB and others, will go a long way to ensuring this is the case."
For more see: https://www.globalreporting.org/media/bzfa4jqg/gri_perspective_09_auditors.pdf