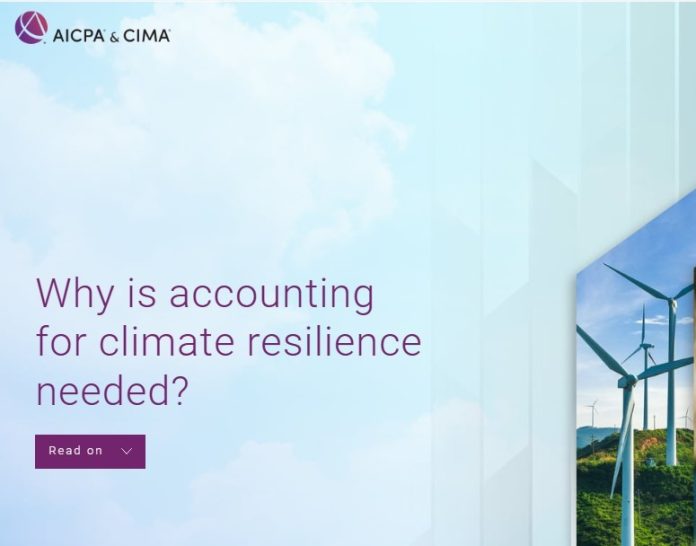 CIMA and AICPA have launched more online resources designed to help finance professionals build their sustainability literacy
The latest in the series – Accounting for Climate Resilience – outlines the six steps for applying scenario analysis to climate-related risk and opportunities:
Ensure governance is in place.
Assess materiality of climate-related risks.
Identify and define a range of scenarios.
Evaluate business impacts.
Identify potential responses.
Document and disclose key inputs, assumptions, analytical methods, outputs, and potential management responses.
CIMA's Martin Farrar, who authored the report, said climate resilience is something accountants should be doing. He said they are ideally placed to build climate resilience in their organisations through scenario analysis and the development of adaption plans. This plan then needs to sit alongside a net zero transition plan.
Farrar explained: "If accounting for carbon is about mitigation and bringing down your emissions to help keep the temperature stable, resilience is about forming strategies to prepare for impending environmental changes."