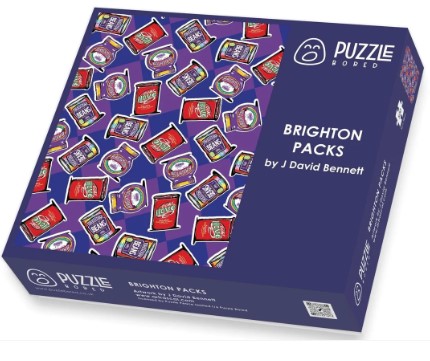 After many years working as accountants Mark and Denise Carter decided a total change of direction was necessary. They wanted to reduce stress levels and change their lives 'for the better'. Their answer – Puzzle Bored , an onlinepuzzel shop.
They had always enjoyed puzzling but were getting bored with the existing jigsaw puzzle styles out there in the market. So, the Brighton-based couple partnered with local artists to introduce unique, contemporary and street art styles of jigsaw.
Now they plan to open a split-level retail unit in Brighton to sell the jigsaw puzzles in store. The aim is to have an onsite low sensory, no tech, quiet space café to escape the hustle and bustle of busy life.
Check them out at: https://www.puzzlebored.co.uk, or pop into 27 New Road to say hello.