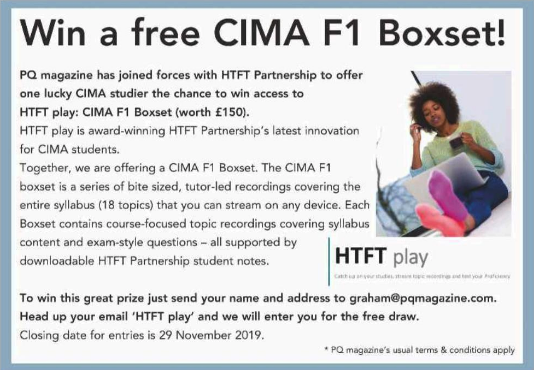 Move over Netflix, top tuition provider HTFT Partnership has introduced a new streaming service for CIMA PQs – HTFT Play!
Students will be able to catch up with their studies, stream topic recordings, and test their exam readiness with the new innovative service.
On offer are purpose built exam-style practice assessments (Proficency 1 and Proficiency 2), and topic Boxsets: a series of bite-sized topic recordings covering the whole syllabus.
HTFT Partnership's James Taylor said: "We are really excited about HTFT play and the flexibility it offers. The ability to stream a Boxset of recordings or test your exam readiness with our Proficiency assessments, really puts the student in control".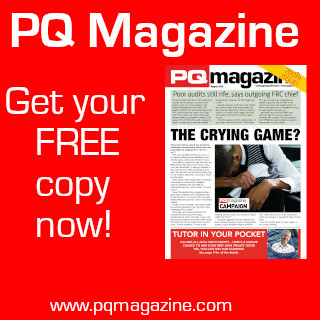 Both the OTs and case study exams are covered.
To celebrate this new service PQ magazine has teamed up with HTFT to offer a free CIMA F1 boxset (worth £150). To win this great prize just send your name and address to graham@pqmagazine.com. Head up your email 'HTFT play' and we will enter you for the free draw.
Closing date for entries is 29 November 2019.
For more go to www.htftpartnership.co.uk/courses/cima/htftplay