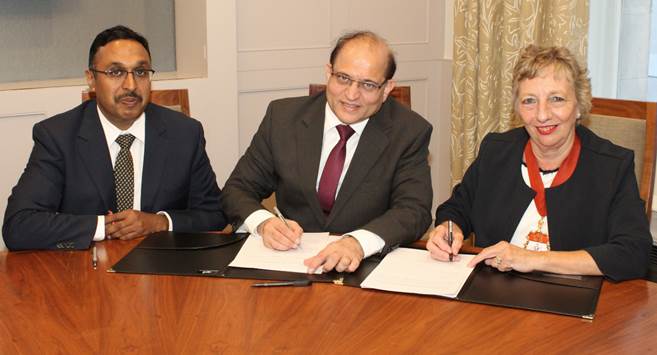 The ICAEW and the Institute of Chartered Accountants of India (ICAI) have signed a Memorandum of Understanding (MoU) for the mutual recognition of their qualifications, creating a pathway for members to become member's of the both institutes.
The institutes have also embarked on a plan to develop research in areas of mutual interest, such as automation and robotic processes.
If you thought the ICAEW was a big institute with it's 81,500 members. The ICAI has 3m members and 750,000 PQs!
Picture (left to right) are: ICAI vice president Atul Kumar Gupta, ICAI president Prafulla P. Chhajed, and ICAEW President Fiona Wilkinson