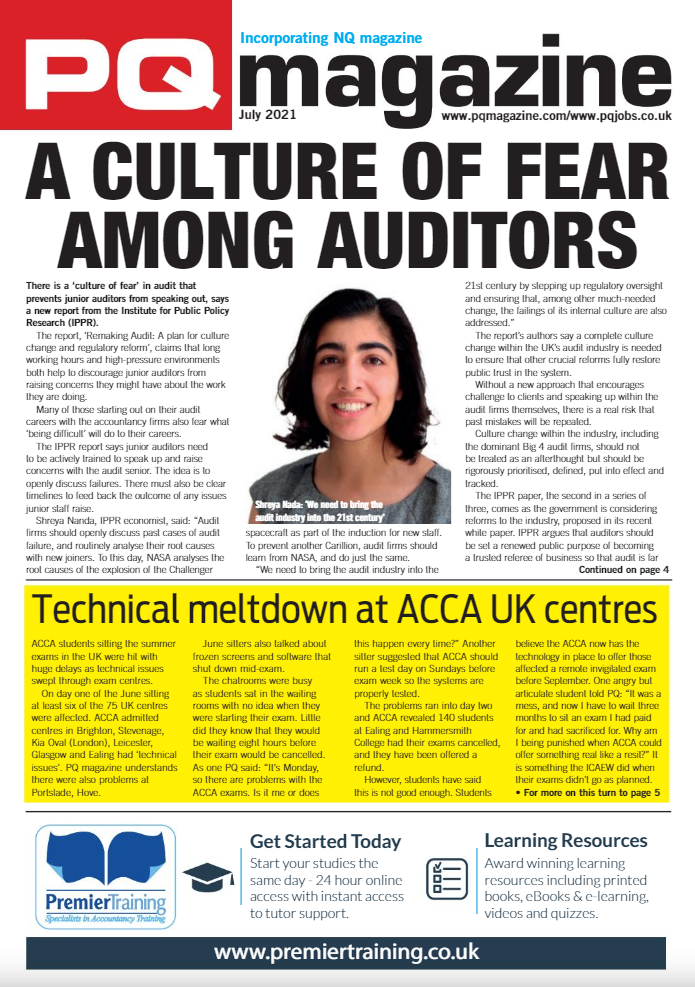 The latest jam-packed PQ magazine is now ready to read…
Download it here: https://issuu.com/pqpublishing/docs/pq_july_2021_combined.
In the news we extensively report on the technical issues at the ACCA exams, the culture of fear that exists among junior auditors, the call for more resources from CIMA, and AAT unveils its new CEO.
You can become a Xero Certified Advisor for free with us too – see page 26.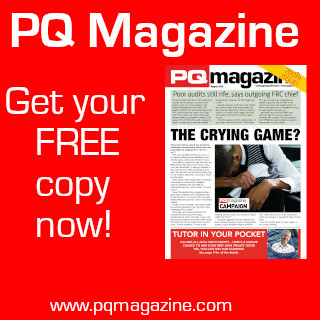 We have some great pictures of all the PQ magazine award winners with their trophies, take a look at the IFRS for SMEs, and why maybe now might be the time to put yourself first.
You can test your knowledge of material cost, mark up and margins, and target costing.
Neil da Costa tackles the topic of quoted share for individuals, Teressa Clarke looks at depreciation, and Tom Clendon explains why you can't compare lambs to footballers!
There's lots more besides. Remember you can subscribe for free right here. Just click on the subscribe bar on the home page.