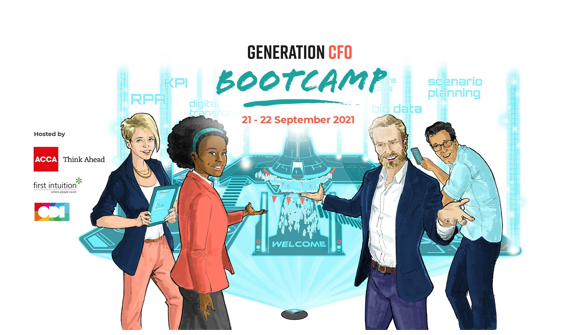 The Generation CFO Bootcamp is coming to you virtually on 21st & 22nd September 2021. #GENCFOBootcamp is a virtual educational summit for finance professionals seeking to learn and discover about digital finance transformations.
The festival of learning will be spilt into three different learning zones, making it even easier for you to identify the right sessions for you and your team:
The Shift
CFOs, finance leaders and academics are undergoing digital finance transformations, at The Shift you can discover how these leaders are leading change and achieving success.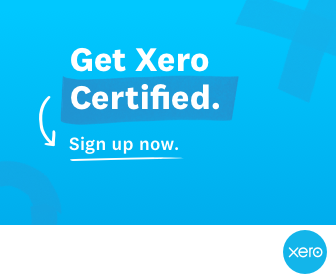 Here you will learn from the freshest digital finance insight at the 'Digital Transformation Research Findings' session produced by Generation CFO, the Association of Chartered Certified Accountants (ACCA) and the Chartered Accountants Australia and New Zealand (CA ANZ).
Discover three radical real-life examples of technology change that are reshaping the traditional world of accounting and finance and driving the need for the Digital Finance Function, presented by Chris Argent, MD at Generation CFO.
The Lab
These 101 guides help you ensure a successful digital finance transformation for you and your team.
These guides include Hyper Automation, xP&A, Analytics, Modelling, Data Visualisation, Data Science, Expense Management, Procure to Payment and many more.
You will learn from subject matter experts, practitioners and academics in the industry that have already implemented these changes and can help you do the same.
Finally, you can discover how to start and stack success factors in your favour and discover the best software to help you optimise your transformation.
The Academy
Take an 'open day' approach to your future learning needs, that points you to the learning pathways that will help you scale and lead your own Digital Finance Function projects and team.
These 'go-to' sessions for accounting and finance professionals are led by expert trainers in the industry. Covering a range of topics these include Accelerated Leadership Programme, Digital Finance Transformation Literacy Training, The Digital Finance Function Model Training, Foundations in Data Visualisation, and Data Analytics and Advanced Analytics Literacy.
As well as all of our topical sessions, we have included some 'fun extras' for you to takeaway to enjoy and continue with your team, including: A mixed ability PT session, Yoga and a mindfulness & meditation.
On top of this, there will also be a live recording of the #SITN podcast which will be hosted by Chris Argent, founder and head of community at Generation CFO and Andy Codd, founder of #SITN.
To find out more and to book your seat, visit: https://bootcamp.generationcfo.com or contact us at hello@generationcfo.com for more information.