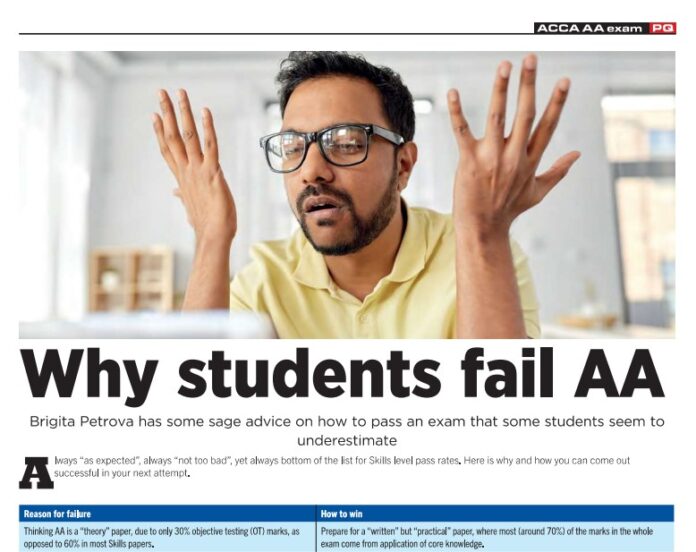 It is always bottom of the Skills level pass rates, so how do you make sure you come out successful in your next sitting? Brigita Petrova says you must prepare for a 'written' but 'practical' paper where most (70%) of the marks in the exam come from application of core knowledge.
Find out her reasons for failure and how to beat the examiner in the latest PQ magazine, out now: https://issuu.com/pqpublishing/docs/pq_apr23_multi
In the next issue of PQ magazine there will be articles on the ATX professional marks, WACC calculations and accounting for revenue. Isn't it time you signed up to your free monthly subscription – go to www.pqmagazine.com and click on the 'subscription' bar/button.