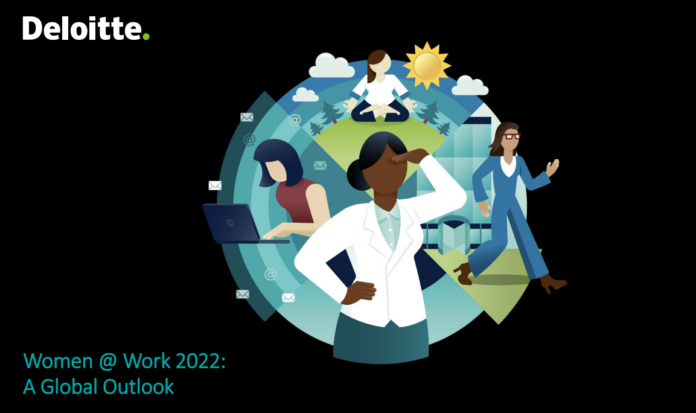 Widespread burnout and lack of flexible work continue to hinder working women's career progress, according to a new Deloitte Global report: 'Women @ Work: A global outlook'.
Deloitte Global conducted a survey of 5,000 women in 10 countries, including 500 working women in the UK, to understand the impact the COVID-19 pandemic has had on women's personal and professional lives
The UK survey revealed a decline in women's mental wellbeing. Some 47% of women say their stress levels are higher than they were a year ago, while almost half (46%) feel burned out, and 47% say their mental health is 'poor' or 'very poor'. The research also found that 30% have taken time off work because of mental health concerns, yet only 45% feel comfortable talking about these concerns in the workplace. Compared to the UK and global average, the proportion of burnout is greater amongst younger women and women in ethnic minority groups (58%/51%).
Deloitte's Jackie Henry said: "These findings are alarming and the number of women reporting increased stress and burnout is of significant concern. It is clear that employers are struggling to address the issue with burnout being the top driver for those women currently looking for new employment."